1) Welcome!
2) Click on the highlighted text to go directly to some of my blog posts that you might find helpful as you plan your class curriculum (though you might have to skim through some of the extras that I always seem to include) or prepare for the upcoming school year:
~
What I look for/note/observe
when meeting kindergarten students for the first time...
~
Photos of my classroom layout
two years ago... and a
sneak peek from last year
....
~ How I
manage learning centers
in my room...
~ Routines for
clean-up time
...
~ What I think when parents start their children in
kindergarten too early
...
~ Helping students and families
deal with first day separation
...
~ Tips for kindergartners'
lunch routine
...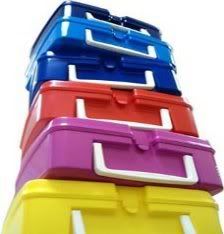 ~ My favorite thinker,
Sir Ken Robinson
... and
more from him in regard to creativity in schools
...
~
Classroom management issues
primarily caused by students too young or underprepared for kindergarten...
~
Kindergartners' truths
...

~ How I
post learning objectives/standards weekly
for my students...
You can search through my blog by month or topic to see art projects, bulletin board ideas, teacher tips, and read through some kindergarten humor. This blog is also how I keep in touch with family and friends while Uncle Sam moves my husband from post to post, so be warned that you'll find family photos, crafts, music videos, and links to other blogs and sites that have nothing to do with kindergarten or public education here as well.
Though my blogroll (to the left of my posts) is sorted into kindergarten-ish topics, Arts/Crafts, Dramatic Play, Recess, Snacktime, those links do NOT necessarily take you to teachers' blogs or school related material. "My Nationwide PLC," "Early Childhood," and "Special Ed" lists should take you to education-related links if their material is up to date. Almost all of the other links reflect my interests in food, crafts, home decor, and technology.
Have a look, visit often, or consider becoming a follower, and do feel free to comment, ask questions, or share your own ideas and links in the "comments" section at the bottom of each post.
*****