**The following was originally posted by me at
In Practice
**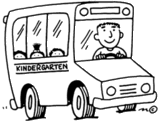 It's that time of year for kindergarten teachers: planning to meet "next year's" (August's) kindergartners. After Easter and spring break, school districts nationwide hold their Kindergarten Roundups, encouraging enthusiastic parents and usually eager-yet-nervous children to start making their immunization, school shopping and pep talk plans in the hopes that the first day/week of kindergarten is emotionally survivable for all involved. I have to admit, I've never been able to keep the image of lassoing five-year-olds-that-yes-have-made-the-cut-off-date out of my mind during spring registration, and in fact, several of my former administrators have even suggested that my colleagues and I "troll for kids that look old enough" as we drive through the school's neighborhoods before work each morning. Each administrator has wanted our numbers to be as close to accurate as we can have them before school staff sizes are re-evaluated over the summer due to increases or decreases in enrollment- very understandable.
Teaching in schools with larger student and family populations that fall within lower socio-economic levels means that I have had my share of hosting kindergarten "sneak peeks" involving myself, my students, future students, and their preschool or
Head Start
teachers, and
not
the students' parents. Typically, preschool teachers contact me and my colleagues in advance, asking us to look at calendar dates to find a morning or two when they can bring their students over to see what kindergarten is all about. They ask to sit in on storytime, centers, and participate in snack and possibly recess. I of course, give my Super Stars the heads up that younger visitors will be spending time with us during the week, and each year we inevitably agree that we should do what we can to help them feel comfortable during their stay.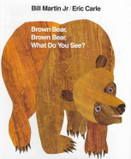 Three or four students per preschool teacher arrive for their sneak peek, usually wide-eyed, and not at all reluctant. I purposely revisit old standby stories such as
Brown Bear, Brown Bear What Do You See
or
Green Eggs and Ham
for storytime, and my Super Stars teach their guests the motions to our
fingerplays
, "Two Little Sausages," "Once There Lived a Quiet Mouse," and songs like
Shake My Sillies Out
. The preschoolers visit the learning centers they are most interested in, and can tour the classroom and its materials on their own, with a friend, or with one of their teachers. Painting, playing with blocks, dressing up in the pretend center, counting/sorting/classifying with math manipulatives, pounding and rolling clay, putting puzzles together, working on the computer, playing musical instruments, or quietly looking at books...are some of the activities that I will watch my future students exploring during their visit. *
Why am I watching instead of putting myself front and center, vying for their attention? For one, I might not be their teacher in August. Two, I feel it's important that the children make this transition successfully in their own way(s) and in their own time. It's not important that students *like me* when they first meet me, it's important that they feel welcome, and that they feel safe. And finally, yes... I'm taking mental notes, sometimes scribbling thoughts and observations down about each of the children as they familiarize themselves with their future environment.
~Does the child wear glasses? Hearing aids? Appear to have physical limitations that differ from his/her peers? What is the child's size, and how does s/he use physical space? Does the child squint, or say "huh" or ask for directions to be repeated again?
~ I listen to them speak...is there an accent? Is the child bi-lingual? Is only English spoken in the home? Does the child speak English at all? Understand it without speaking it? Are there pronunciation issues separate from language comprehension and expression? Regardless of oral language, does the child prefer to use sign language of some sort, gestures, to communicate rather than speaking?
~ Does the child interact with others? Others of the same gender? Opposite gender? Does the student only demonstrate parallel play? Does the child recognize and choose to acknowledge and cooperate with transitions?
~ Is the child passive or aggressive? How about passively aggressive (that one usually takes time to observe once the new school year has started, unless parents, a previous teacher or daycare provider tells me in advance)? Allergic to anything?
~ Is the student a watcher or a do-er? A little of both? How long does it take him/her to come out of a comfortable shell?
~ Is the student aware of his/her own needs and wants, and is s/he capable and willing to be in control of belongings, potty issues, and sharing resources? Does the student ask for help?
~ Left handed? Right handed? Ambidextrous? Knows how to cut, hold a pencil or crayon, and move objects and materials from hand to hand smoothly?
~ How does the child move? Running? Jumping? Climbing? Walking, skipping? Does s/he have good balance?
~ Does the student appear well nourished, clean, wearing clothes that fit? Does s/he appear well rested? Is the child lethargic, or a bundle of excess energy?
~ Does the child like to complete one task before moving on to another, or does s/he flit and float, moving between activities and projects, dabbling a little bit here, a little bit there?
~ Are hands and kleenexes used when the child sneezes, or are sneezes wide open and shared with the classroom? Does the child still put objects like toys, pencils, crayons, rulers, scissors in his/her mouth?
~ I also listen to our guests, what I call "professional eavesdropping." Do my students shout out "Hey, we have that book at our house!" Do they question what paint or clay is? I can learn a lot about my future students' prior schema just by listening in on their stories and interactions while they're in my room.
Colleagues at each of the schools I've worked have asked me if I can tell with just one visit which students have had prior exposure to a school-type setting or structured learning environment, if I can tell which students have been read to nightly at home, which students have experienced hands-on learning, which students have made mudpies with real dirt and water and which have only made them by drawing or painting them with a computer program.
Yep. I can. While I hope that Kindergarten Roundup leaves each preschooler with a good feeling and anticipation about the upcoming kindergarten experience, it gives *me* my own sneak peek, providing me with vital information that I feel better about having long before the
DIBELS
test booklets arrive in the building in the fall. Recognizing and appreciating the wondrous diversity, strengths, needs, and potential that each new class represents makes essential relationship-building happen more smoothly and naturally for our youngest learners.
Welcome to kindergarten! Bienvenido!
---
* Yes, some schools include preliminary formal assessments for incoming kindergarten students during Roundup . I've worked at one that did, and two that did not. My own preference is to refrain from putting barely-five-year-olds through additional performance stress on a day that should be about discovery, bravery, inspiration, anticipation, and belonging. Of course, that's just me.