It's *almost* done- done enough that I can enjoy the rest of my summer break with Dear Husband and Family before he deploys~
Like
last year
, I opted for the visual weight of the dark blue paper for my bulletin boards, put up some eye-catching coconut trees inspired by
Chicka Chicka Boom Boom
, arranged my centers and desks for maximum efficiency, safety, flow and fun, and even set out crayons, scissors, beginning of the year stories, and some stuffed storytime companions.
Here's the view from my desk and reading table (we're looking across the students' desks to the math board- counting coconuts 1-10- and the word wall, which is bare except for uppercase and lowercase letters):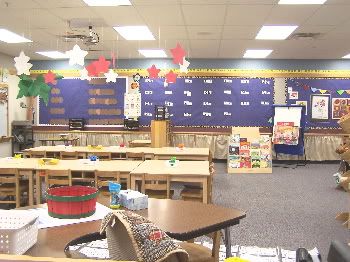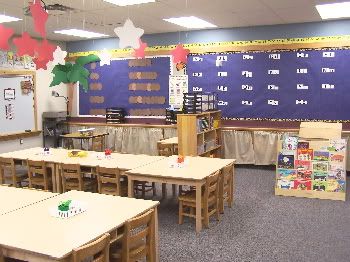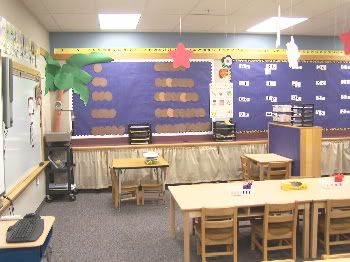 ...here's the view from the front door, looking toward the back of my room where "circle" and story time occur: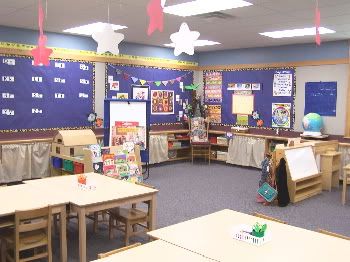 Next to the word wall toward "circle" area is our first language/literacy display board, and it's all about colors: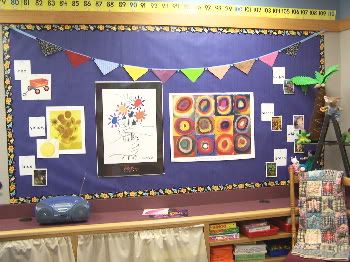 Some special story time friends: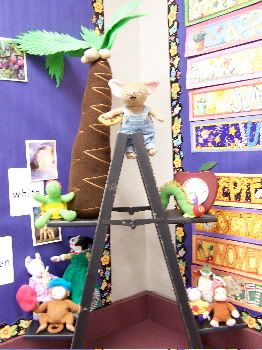 ...and our calendar, weather chart, and months and days: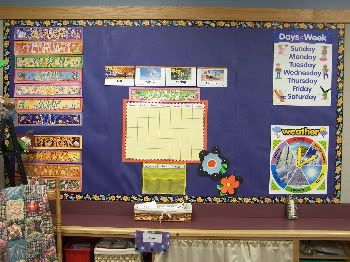 Here's the art center, just waiting for some terrific artwork to keep the coconut tree company: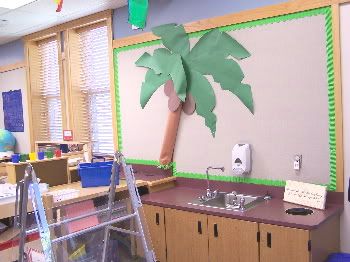 Books ready to to be enjoyed: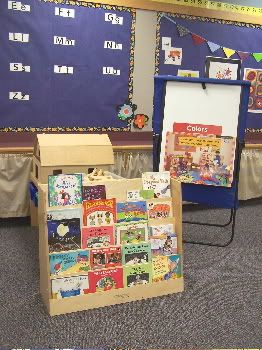 ...and crayons and scissors (glue and pencils will be supplied by students in a few weeks)!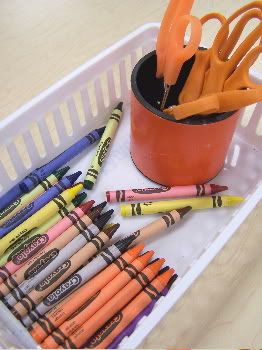 Super Stars,
Chicka Chicka Boom Boom, I'm So Glad You're in MY Room!