...where I found a SMARTBoard!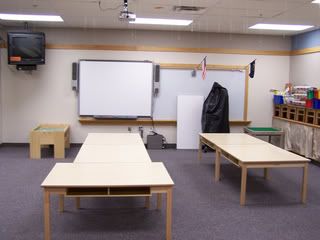 The location of the board necessitated a slide-to-the-left of my students' desks. More tweaking of the furniture will take place tomorrow, I'm sure.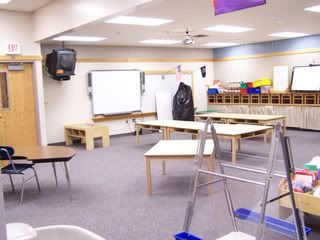 Though it's still quite bare-bones, I had to stop re-arranging because my blah bulletin boards were screaming *Chicka, Chicka!*
I'll be adding text to the hallway boards before students arrive ("Chicka Chicka Boom Boom, Look Who's in Our Room!" I'll also figure out a cute project (using cardboard tubes and scraps of green and brown paper?) so students can make their own coconut trees the first week of school. Something tells me that I'll want to save the trees for a "Where the Wild Things Are" display later in the year!