Usually my aide and I paint my Stars' feet with white paint, making
Halloween ghosts for classroom decor
. This year, we couldn't resist playing with the silly greeting: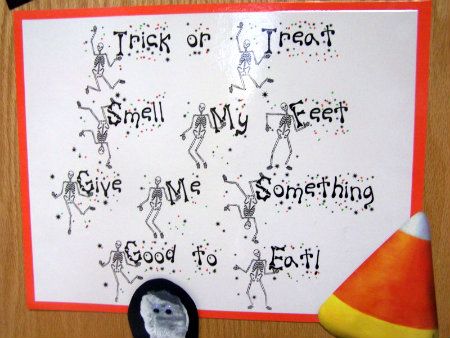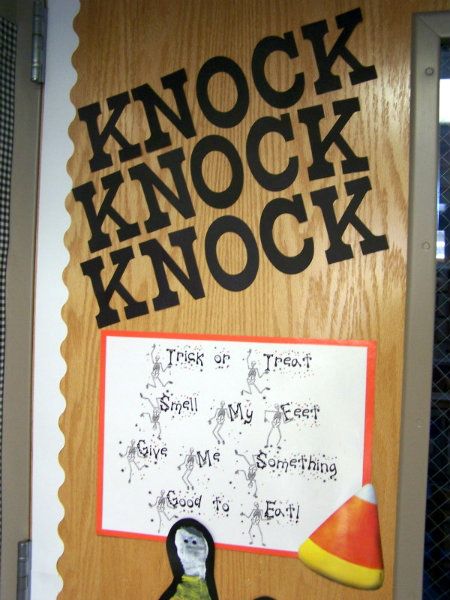 White paint on the heel, yellow on the arch, and orange near the toes turned the Stars' feet into candy corn: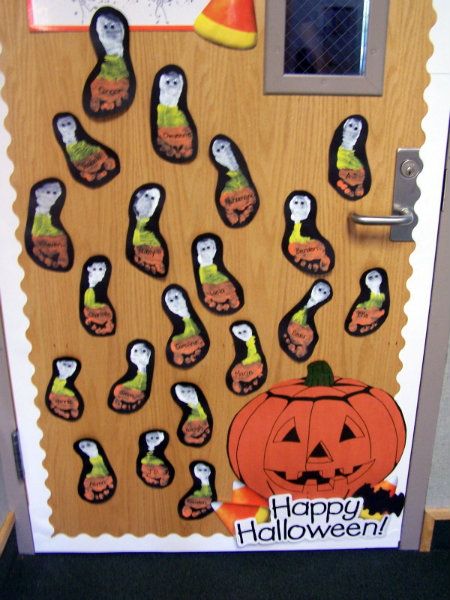 The giggles from the tickles were worth it!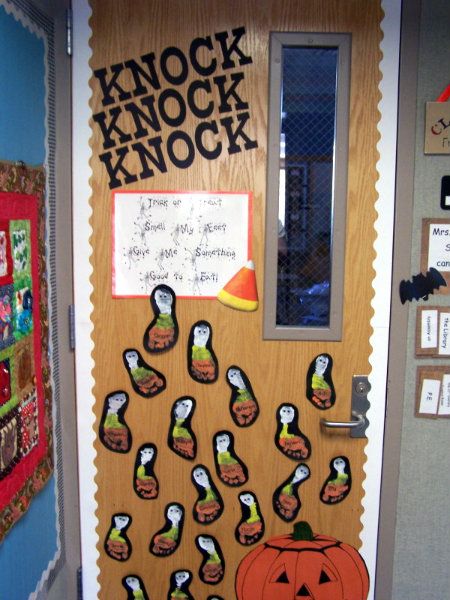 *****
Continue the candy corn theme in your classroom while taking care of germs during cold and flu season: Simple Pleasures Candy Corn Soap in a ~cute~ pump dispenser!