What's ~not~ to love in this autumn mix?
Whoppers.
Mini pretzels.
Peanut butter M&M candies.
Brach's candy corn and sweet candy pumpkins.
Smokehouse almonds.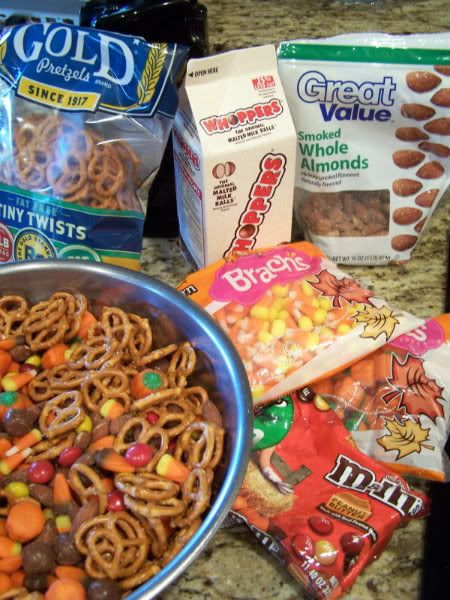 Either way, it's just what I needed after the third Monday in a row this week. If you're experiencing the dreaded phenomena of Multiple-Mondays, make a batch and indulge yourself. If you're feeing generous, plop a large bowl of it down in the staff lounge too. I'm certain other Multiple-Mondays sufferers will be glad you did.
:)
Michaele