How nice for
Chrissy
to include me in this fun meme~!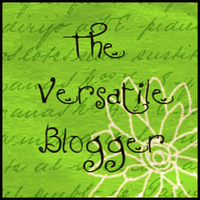 Here we go, S-E-V-E-N things you may not know about me:
1)
My name is Michaele, pronounced "My-kul," like Michael Jordan. It's
NOT
**Michelle** (Yes I'm sure, and no, my parents didn't want a boy.)
2)
I prefer to wear men's watches, big, clunky, and loose on my wrist like a bracelet. I'm
often
told "Oh, Mrs. Sommerville, be careful, your watch isn't clasped, it's going to fall off" by eagle-eyed parents and colleagues.
3)
I miss pile carpeting for the sole reason that I'm addicted to the carpet tracks created by a fresh vacuuming.
4)
The fingernails are ~real~. I highly recommend
this topcoat product
found at Sally Beauty stores:
5)
My favorite Muppet is the Ma-Nah-Ma-Nah Guy.
6)
I'm not a big fan of people who WON'T share. Might be a kindergarten-teacher-thing.
7)
Along with forty other teachers, I was recently honored as a Kansas Teacher of the Year Nominee, proudly representing my school district, colleagues, Super Stars, and their families: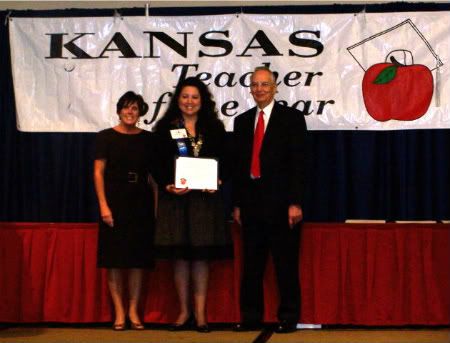 The funny thing about the banquet? I forgot to wear a watch. Turns out all nominees were given one (with an apple on the face of course!) in recognition of their dedication to teaching. It's the first women's watch I've owned in over a decade, and with the leather strap, it's anything BUT loose.
I guess people won't have to worry about me losing my watch now!
*****
Chrissy tagged so many of the bloggers that I would have chosen to participate in this meme, so instead of redundantly requesting that they play along, let me issue an open invitation to
you,
dear readers:
I'd love to learn more about you, and would very much like to visit your blog! Grab/copy the badge above, write your post, and then link back by commenting on this post so we can all come visit.