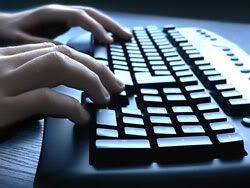 Don't mind me, I've updated the blogroll so that dead links were tossed, a few bloggers relocated to new categories where they seem to "fit" better, and new links were added.
I'd like to add another category, "Talking in the Teachers' Lounge" that will feature posts from teachers
who use their blog primarily to reflect on their teaching practices
. Many of the teachers I feature in my "Nationwide PLC" category are terrific resources, providing links to materials, ideas, media releases, and educational policy topics. Many new and not-so-new teachers also post about day to day successes and frustrations, chronicling their adventures in teaching, and it's their voices I'd like to add to the mix.
If you blog responsibly (you don't use students' or colleagues' names), you know how to use the spell check feature (hello, we're
teachers
), and would like to be considered for addition to my blogroll, leave a comment with a link back to your blog and I'll drop by after Thanksgiving for a peek.