*****
It's the first day of school and I'm up at four thirty in the morning, thanks to the toddler waking up, soaked through his diaper, shirt, and sheets. So much for getting potty training started! Of course I was sleeping restlessly anyway, thinking about my students and our activities for the first week. Being at a new school means I'm not only getting to know a new group of five and six year olds (their parents too), but new colleagues who will interact with my students daily for music, art, P.E., library, etc. Are the teachers used to kindergarten students? Do they enjoy kindergarten students? How will they take me staying with my students for this first week, observing in their classrooms? Good thoughts, good thoughts, good thoughts...breathe.
*****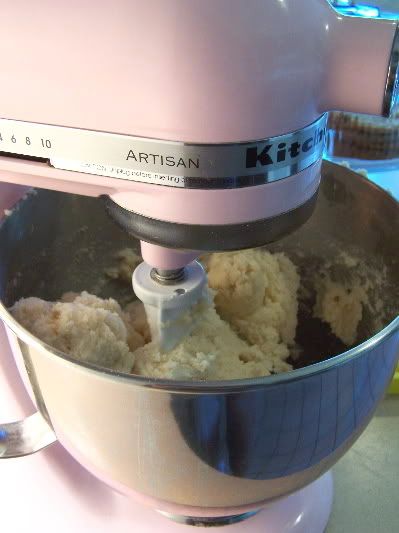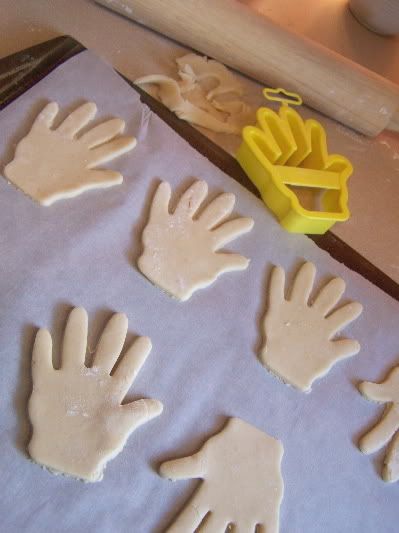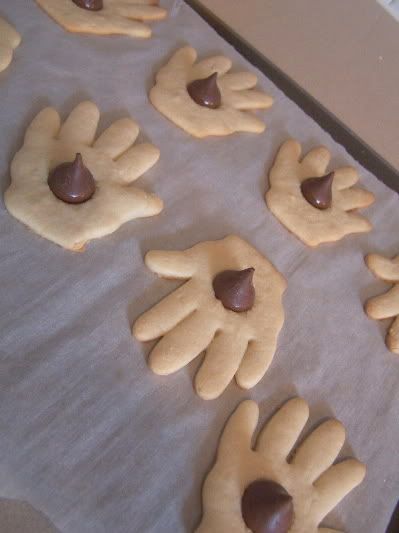 Kissing hands~ basic sugar cookies with a chocolate kiss added immediatly after the cookies come out of the oven. The hand shaped cookie cutter looks a little odd, perhaps the cookies do too, but the story is sweet, and in the past my students have enjoyed having this special snack, taking home a cookie for parents at the end of the day too. I even have a little silver hand brooch with a heart in the middle and dangly charms that I wear on the first day. Have I mentioned how good it is to be back into
teacher fashion?
*****
As a special gift, I made each of my kindergarten colleagues a banner/bunting using paper in basic colors and patterns, ribbon and buttons. As most kindergarten classrooms teach "colors" or have Colors as a curriculum unit, I thought it would be a great classroom decor item that we could use on bulletin boards or hang above a special center or display.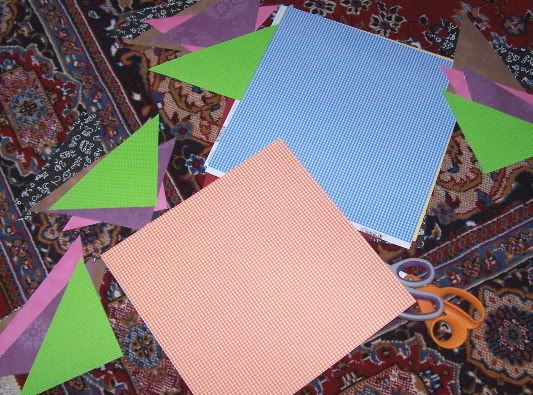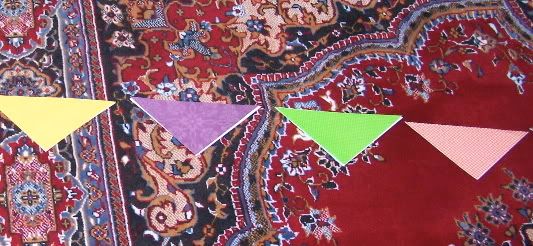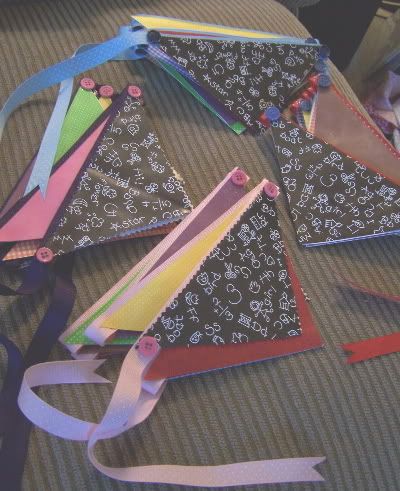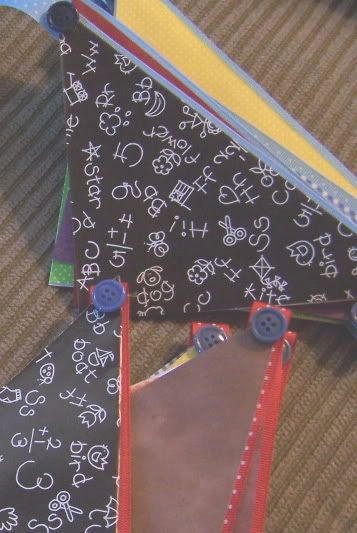 I'll photograph mine once I have it hung in the classroom so you can see the whole thing!