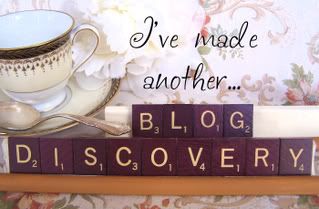 Multiple times. Plural. And while my blog-reading and blog-posting schedule will have to change a bit now that I'm back to work, I couldn't resist subscribing to the following:
Confections
Raggedy Old Annies
The Shabby Nest
A Fanciful Twist
*****
Once I finish reading through the latest Artful Blogging, I'm sure I'll have more blogs to recommend! I'll also be pruning and updating my blogroll before school starts on Monday.
This afternoon our students get to visit with us in our classrooms for a short time! Yay! I'll be taking their photos so I can make their center tags this weekend (having them for two days before school starts will also help me learn their names quickly), and getting contact/email/parent teacher conference schedules taken care of with their "special grown ups." I'll set out a coloring page for those students who want to take their desks and chairs for a test drive, and will be making quick observations and mental notes
like the ones I mentioned here
.
*****
Crayons! Thanks Sesame Street!