My feet are *so* ready to return to Oz!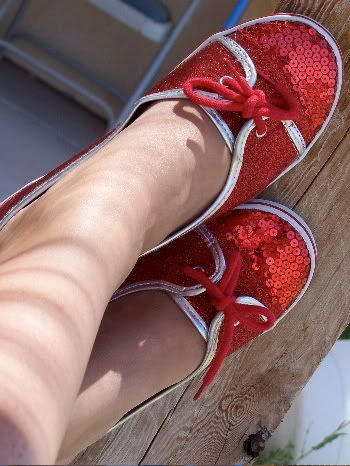 The rest of me is too, but for now, these spangly ruby red sneakers will just have to do their part in keeping my mood upbeat as my family and I endure this latest round of power packing, marathon driving, and bidding one state goodbye (er, "adios") and another hello.
As for the sparkly shoes, head to Walmart~ they're nine dollars!
Unfortunately, their heels don't click...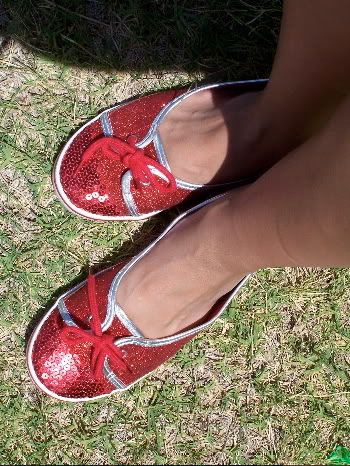 *****
My truck is at a collision repair shop here in the Bordertown. They've *promised* it can be repaired, good as new, by next Thursday. I'm keeping my fingers crossed since we're supposed to drive out two days later! Until then, I'm getting used to driving my husband's truck (it's the one I'll be piloting back to Oz, pulling a small trailer) while he drives a rental car. May I just say THANK YOU
GEICO
? I think you're pretty terrific, even though your spokesgecko reminds me of a
SleeStak
: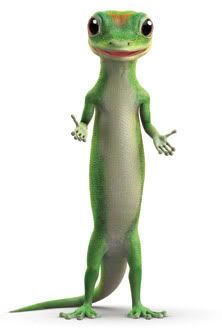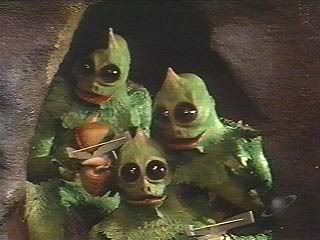 *****
~Back to kid-friendly snacking,
The Pioneer Woman Cooks Marguerites
(Ritz crackers, peanut butter and marshmallows!). I'm a kid, right?
~
Strawberry Shortcake
from Tracy Porter
~Andrea doesn't know it but
she crafted the perfect crown for ME
...Fairy Tale Dress Up Day just won't be the same this year!
*****
It's time for me to start collecting all things
Tasha Tudor
~ she has always been my favorite featured artist in magazines such as Victoria, and one of my favorite childrens' book authors/ illustrators. She died two days ago at the age of 92: