I see red every day in my computer/craft nook, in the form of Russian lacquer, Vera Bradley table decor, and this, my red mock-odile accordion file: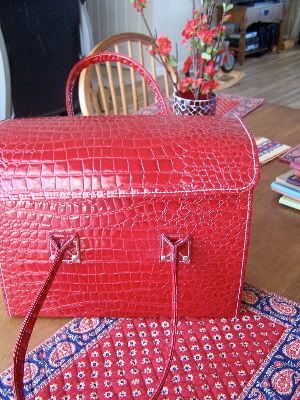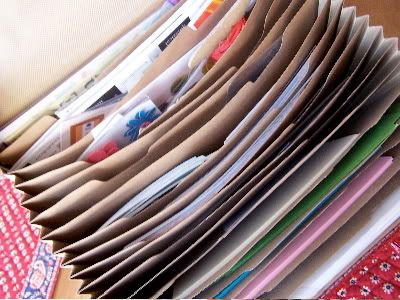 Inside are all sorts of stickers, decorative papers and other scrapbooking embellishments, sorted after G.G. sent the case to me for Christmas. Yes, I'm one of those odd birds who LIKES organizing things. A place for everything, and everything in its place.
(Could be!)
Hobby Lobby
is where I've seen similar cases (in powder pink, and mini-accordion files, no less!) lately... now that I think of it, H.L. also sells mock-odile hat boxes too!
**If you like the place mats, they're Vera Bradley Americana.**
*****
Not only was I inspi
red
to post about my red case, but the card-making bug bit me as well! With Father's Day right around the corner, it seems appropriate: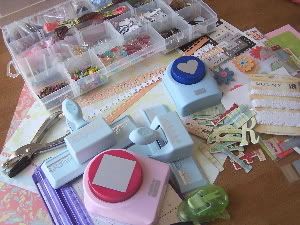 More tools and doo-dads (psst...I was also inspi
red
to make a birthday card and goodies for Shannon too! Those will be in tomorrow's post!)...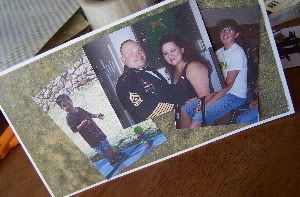 White cardstock, green speckled paper, and family photos for the front...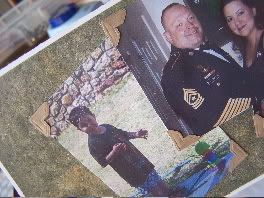 photo corners...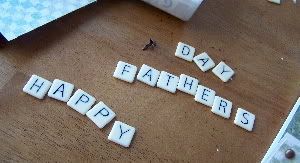 some of my favorite letter tiles...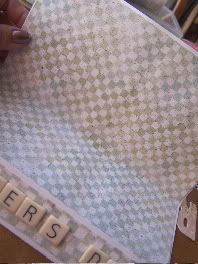 a complimentary green checked patterned paper on the inside...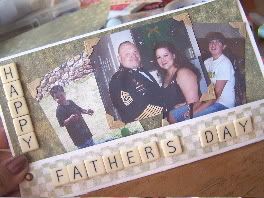 Ta da! (I folded the cardstock ALMOST in half, leaving enough overhang for a fold to which the "Father's Day" tiles were glued.)
Dad's card is taken care of...what to make for Dear Husband?
*****
*GoodyBlog has come through, yet again, with an awesome Father's Day gift idea!
Make Your Own Cool Music Video for Dad!
*If Dad loves to camp but this summer's gas prices have put a kabosh on those plans, why not make him a
S'Mores Pie
? Thanks to Smitten Kitchen!
*The Pioneer Woman Cooks a rather manly sounding side dish,
Crash Hot Potatoes
...
*Laura Rebecca's Kitchen delivers for the morning crew...If Dad is the coffee shop type, why not make some
Orange Scones with Rhubarb and Cherries
?
*****
Still reading, Shannon? I told you, NOT UNTIL TOMORROW!
Happy Almost Birthday, dear friend!