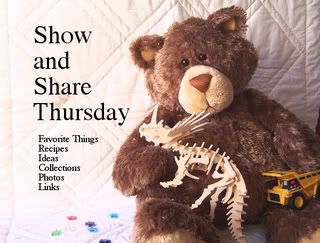 Are you in shock? After missing two Show and Share Thursdays, here I am, rarin' to go!
Continuing on with
I Saw

Red

.
..
This is a photo of me and one of my favorite
red
heads, Shannon! Aren't we oh-so-glam? We're both holiday girls, that's for sure, but today's an extra special day for her~ that's right, it's her BIRTHDAY! It's a "milestone" birthday too (she had a two year head start on me), which makes me even more pleased to "show and share" her with you!
Shannon is funny
. Shannon is smart.
Shannon is the hostess with the mostest
. Shannon is Dear Daughter's godmother.
And Shannon is creative and crafty
. She made me something
red
the last time I visited Alaska: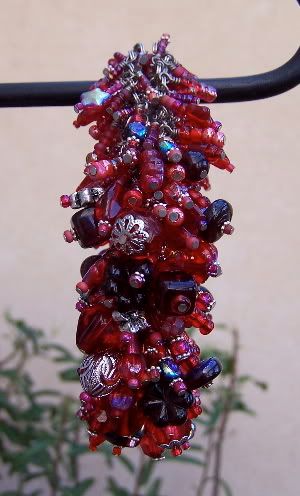 Dah-lings, it's a beaded
red
stretch bracelet! Go ahead, ooh and aah...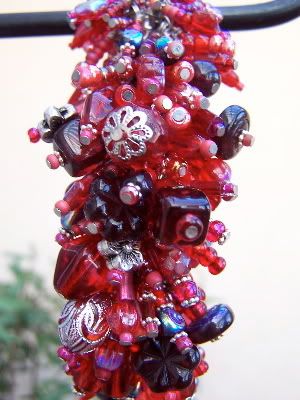 ...just don't try taking it off of my wrist. It's MINE.
Guess who has her own Etsy shop? SHANNON. It's called
AngelKissesAlaska!
Some additional photos of some
jewelry
....
Holiday items
...
Another bracelet
(this time, snowy white)... You can contact her via her Etsy link to ask about special orders~
Won't you help me wish this special friend a very happy birthday? (No, I have no clue who Grey Worldwide might be or might do, but this is soooooo up Shannon's alley!)
*****
Here's a peek at the card I made for Shannon (details AFTER she receives her birthday box in the mail):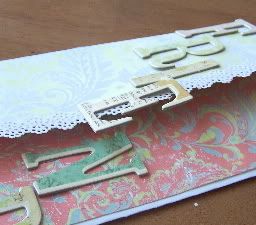 *****
*Have you ever played Hot Potato? Try eating
one with jalapenos
! Recipe from Cream Puffs in Venice.
*****
Tonight Dear Daughter graduates from the 8th grade. I'm off to finish my first ever banner (paper, not fabric), bake some cupcakes, and teach my husband new breathing techniques to lower his blood pressure. She's attending "8th grade Prom" tonight. In a black dress. Without either of us chaperoning.
He's not doing so well.