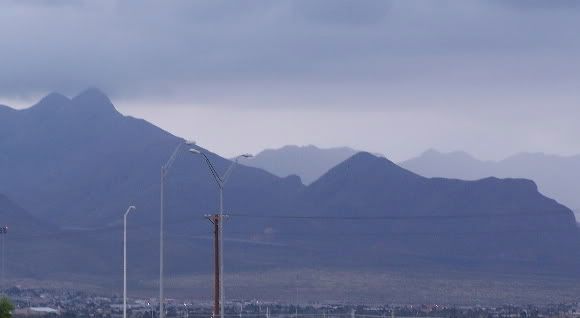 It was rainy and windy yesterday, so I took the hint and decided to update our family info binder. As we've moved from military post to post, we've driven, and have needed to carry our important papers and documentation with us. A binder with page protectors, page dividers and pencil bags has served us well- go figure!
Just call me the Binder Queen. (
Recipe Binder
,
Inspiration Binder
,
Lesson Plan Binder
)
My first attempt at decorating our Family Binder entailed finding colorful paper, cutting it to size, and slipping it into the cover's sleeves. That's it.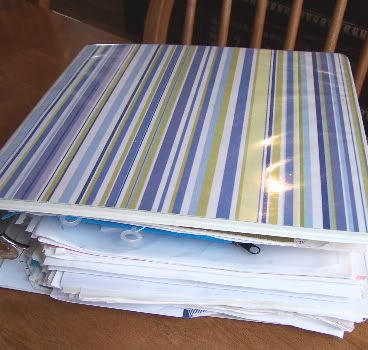 Fast forward three years, and I've built up quite a stash: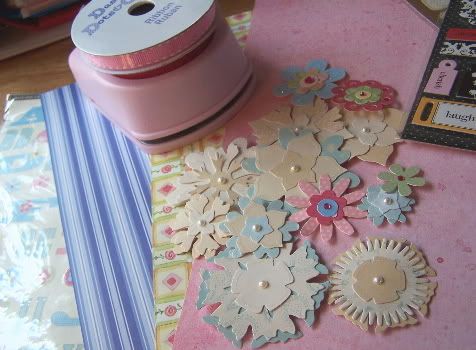 And enjoy using ribbons and brads:
Three years ago I wouldn't have thought to put a photo of our family on the book: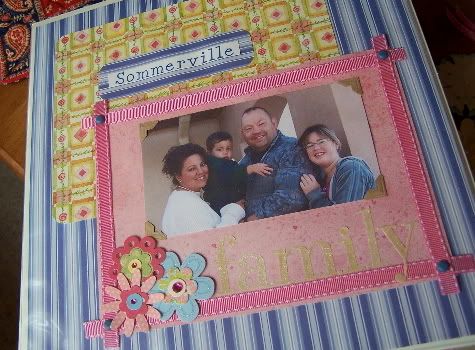 (I couldn't get the taupey-glittered "family" stickers to show up due to the cloudy day, apologies)
This update is a bit more femme than the last one...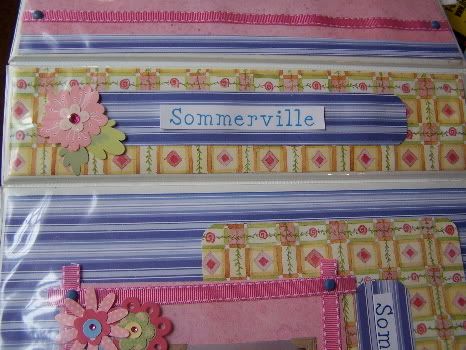 ...but we can't miss it, which is important when it's time to pack up the vehicles and return to Oz this summer!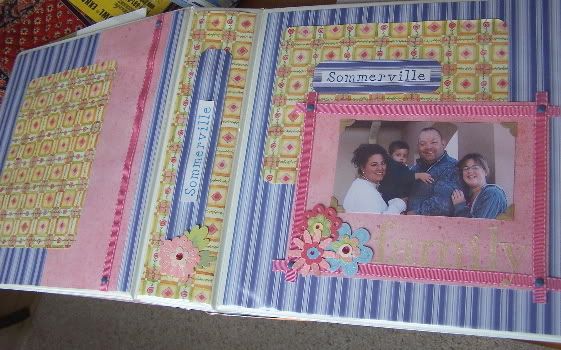 *****
*Doug is
adding to my summer reading list
...
*Vicki
shares an altered photo idea
that I'm inspired to modify for my students in August...
*Hostess With the Mostess posts a
Mississippi Mud Recipe
!
*As soon as I get some quiet, self-reflection time (and I'm AWAKE during it), I'm going to
write my personal mission statement
, suggested by WishStudio Blogzine.
*****
I updated the blogroll yesterday- but am still on the lookout for new blogs and links to add! If you've clicked on the links, you'll know I enjoy foodie blogs, crafting blogs, home decor and fashion blogs... and teacher and early childhood education blogs of course! Comment or email me with suggestions as I'm ready to do a bit more blog exploration as summer begins! Thanks!