Dear Daughter is getting on the plane this afternoon to fly to Vegas (family wedding) and wanted a "cute candy container" to transport her
pecan/rolo/pretzel nummies
on board. We are a family that does reuse and recycle, though not as much as we could (moving every other year has that effect, though what we don't take with us, we donate), but we are indeed, making an effort.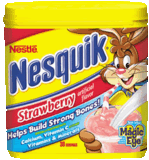 Case in point: our toddler loves "bunny milk," and the empty containers left over each time he finishes either the chocolate or strawberry powders (sometimes we mix them!) are perfect storage containers for pens/pencils/markers or any other bits and bobs I have in my craft area. The bright yellow plastic certainly makes for cheery projects!
Here's the clean container wrapped in pretty paper: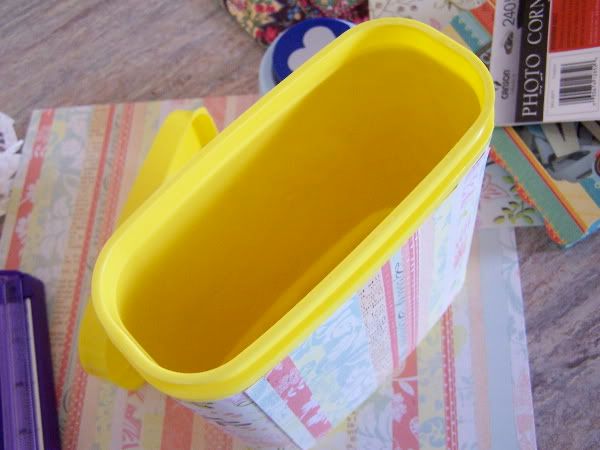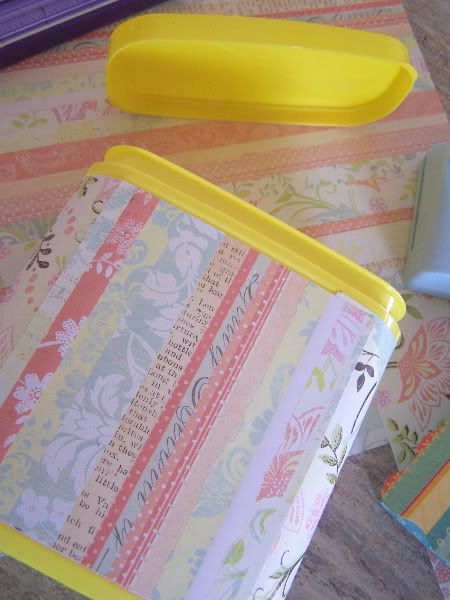 Floral ribbon to cover the edge of the paper: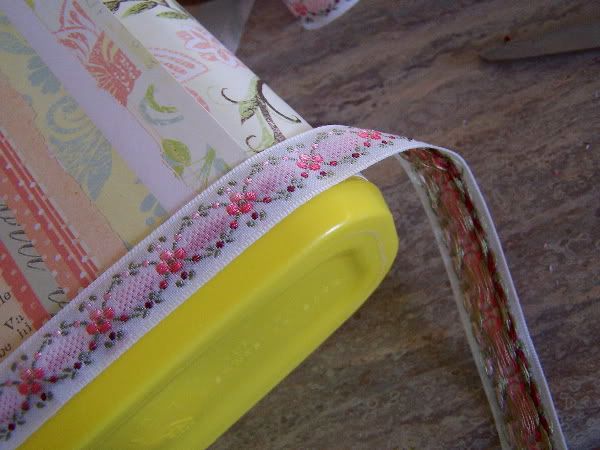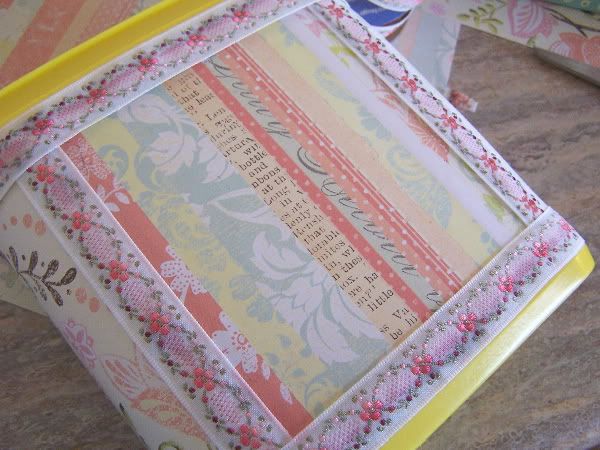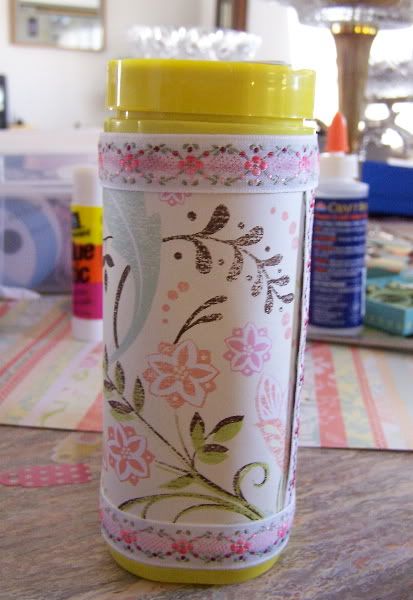 Paper cut to fit the lid: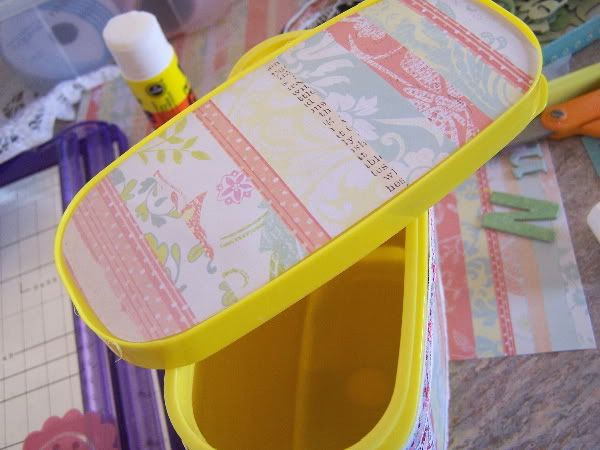 Chipboard letters that spell "candy":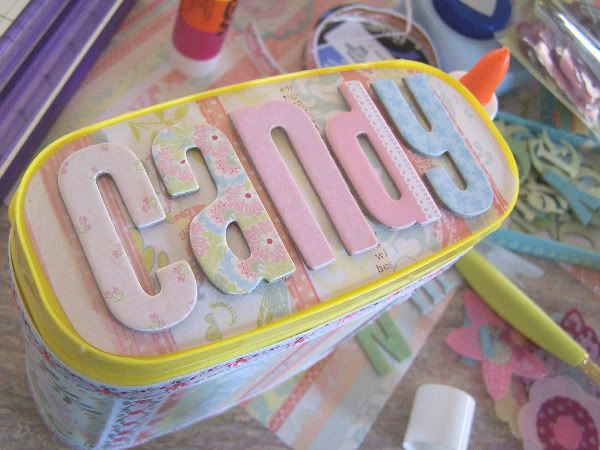 Some sparkle, photo corners, and the hint to "enjoy:"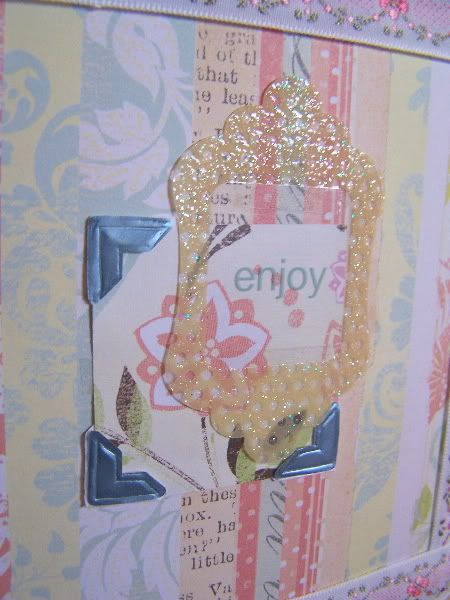 Empty:
But even better FULL: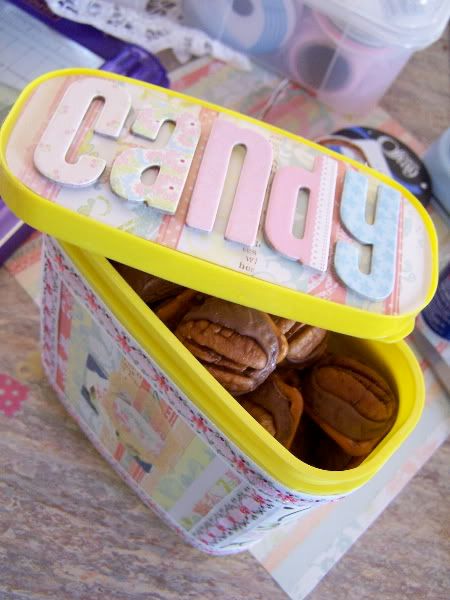 Num!