The post-wide yard sale was a success yesterday, at least in our neck of the woods. We sold enough functional-but-no-longer-for-us furniture (the bookcases with glass doors, the pink wingback recliner, our daughter's computer desk, two televisions and vcr's... a kitchen cabinet, a dryer in need of a new heating element, the toddler's bed, some area rugs and runners), some kitchen odds and ends (single glasses, mugs, pots with no lids, lids with no pots-
heh heh heh, no, they didn't match!
- the toddler's old plastic Playtex bottles, baby spoons), clothes (toddler, adult, teen), home decor (some of my handmade seasonal wreaths, tchotchkes I didn't want to try to renew/refurbish), toys, books, and magazines. It was rather funny, all of my British Home and Gardens and Country Living style magazines sold while my husbands biker-type mags didn't. Yard saling ladies know what to avoid, apparently!
I'm not sure we lightened our load significantly however. For you non-military family readers, soldiers and their families have a weight limit on their household items based on the soldier's rank. My husband's promotion in October added a thousand pounds to our allowance, but I'm guessing we'll still be close. While in the Bordertown, our daughter got a new double bed and two new chests of drawers, the toddler upgraded to a twin bed, I purchased a desk and bookcase set for my cubby, and the family gave me a kitchen cart/island for Christmas. Dear Husband added a bookcase to his study and our kitchen microwave is huge compared to our old one. We'll see.
It was very easy for me to NOT go yard saling yesterday! Though the weight limit has consistently asserted itself in the back of my mind for the past five years, I also know we're moving back to the land of antique malls, thrift stores, and hidden treasures this summer! My husband and I have decided that we are willing to spend the next two years searching for just the right pieces for our home: "real" barrister bookcases, complete with leaded glass panes in the doors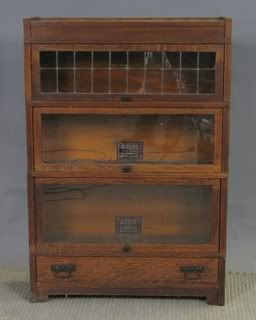 ,
an overstuffed low-backed leather chair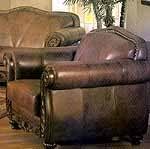 ,
drop leaf tables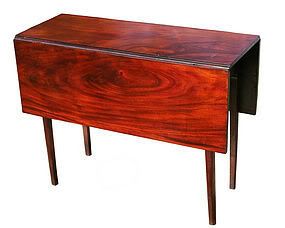 ,
a new desk for our daughter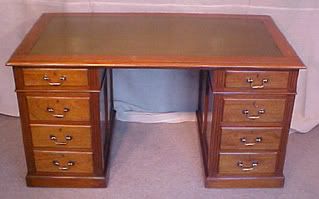 ,
and various styles of storage furniture~ file drawers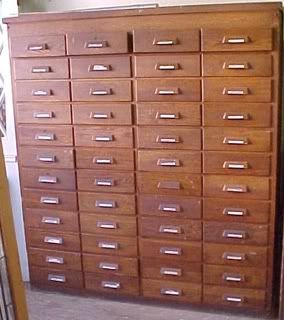 ,
map chests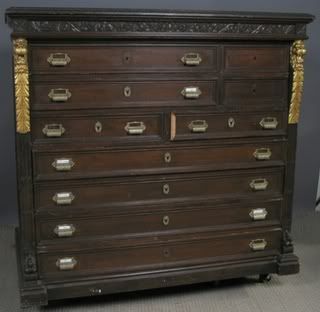 ,
card catalog drawers...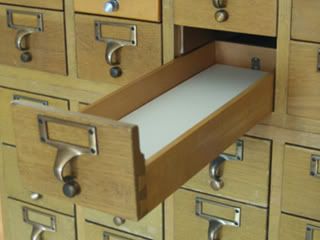 Yes, the weight limit will be blown off its doors when my husband retires!
*****
Thank you to Sarah, a.k.a.
Slouching Mom
for sharing the following with me and her many readers: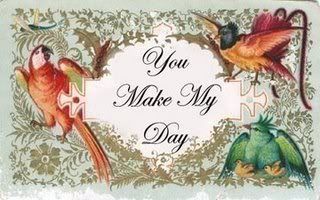 *****
Of course, I'll also be on the look-out for "vintage bling" so I can make
photo frames like Cupid's Charm
...
Michelle at Scribbit posted a
delicious sounding French Onion Soup recipe
that just might become my post-furniture-shopping-trip-treat...
...and if I stumble across
one of these
, I will in fact NOT buy it, though I certainly will try it!