This is probably the simplest dining room table centerpiece yet (at least for me!), and all it took was:
1 basket
1 pip berry wreath (light lavender, purple, and white berries)
1 length of recycled lace (this came off of the skirt of a well-loved dress)
1 bunny figurine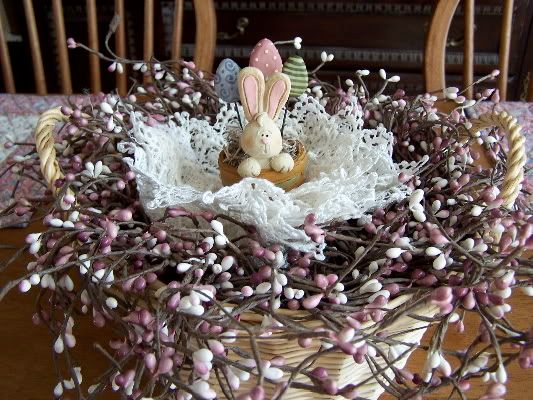 Could it get any cuter?
By the way, I'd love some ideas for the lace... it's not sewn, glued, or tacked in any way (I have about three yards of it), and I'd love to be able to use it, see it, daily. Suggestions and inspiration are most appreciated- thanks!