Apologies! I showed you all of those bunnies, eggs and other spring decorations piled on top of my kitchen counter, wondered where I'd end up putting them, and then... left you hanging! A little bit today, a little bit tomorrow, how about that?
You know I enjoy vignettes: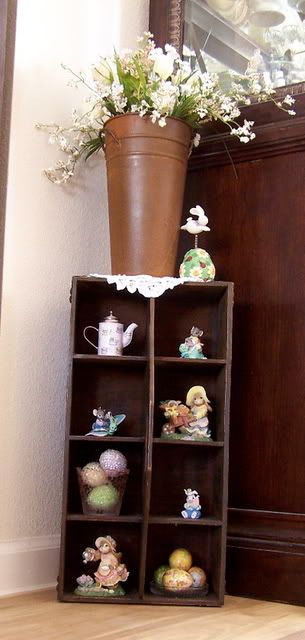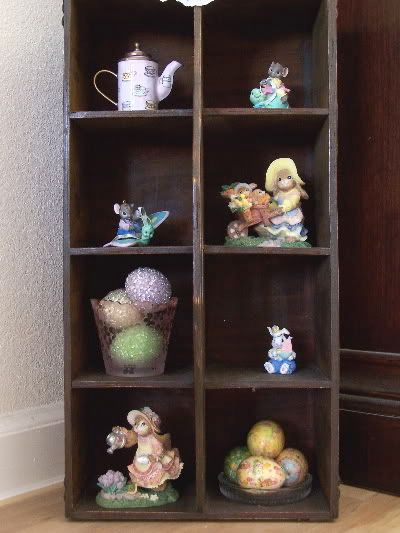 Some of you have wondered about my blog's new banner (those of you reading me in an RSS feed might want to take a peek just once to see the pretty photo I put up at the blog site itself), so here's where the photographs were taken: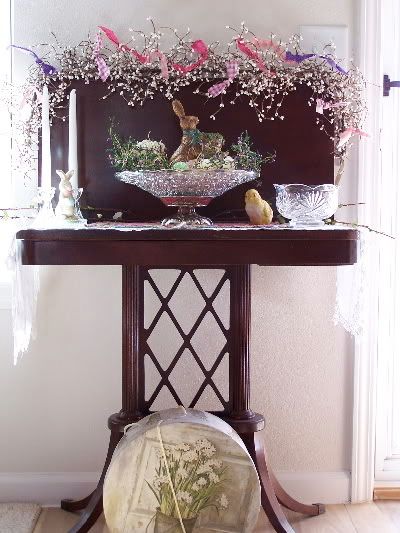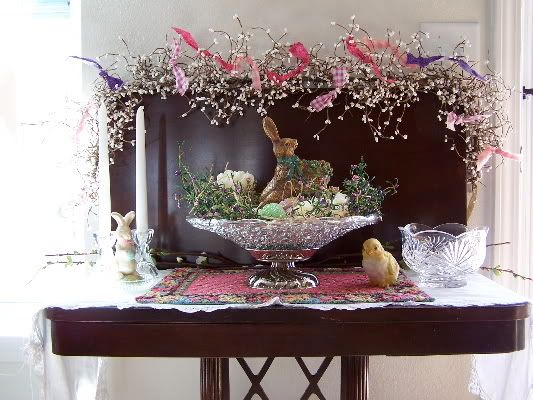 I hope you enjoyed the peek at my spring decor- I'll have the simplest table centerpiece for you tomorrow, but I'll give you one element of it now- lace salvaged from one of my "fairy tale dress up day" outfits- no longer worn...but still put to good use: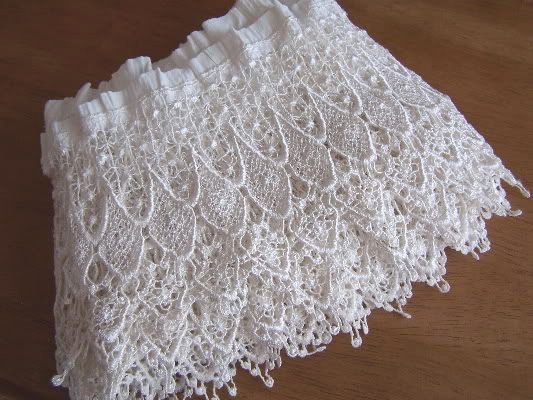 Oh yes, I'm happy that at least here at home (indoors), SPRING HAS SPRUNG!