The founder and employees of erincondren.com did not ask me to promote or share any information, links, or photos of their web page or products, nor have they offered compensation to me in exchange for blogging about them. That being said, I'm not about to keep this discovery of a gem to myself! Read on:
After spying an awesome day runner/planner and desk pad in the classroom of one of my fabulous colleagues in May, I promptly ~insisted~ she tell me where she got them.
Check the left side bar- there's a
tab for teachers
! And when you click on it, lesson planners, clip boards, desk pads, notepads, etc. can be found. As I use a computer template for my lesson plans, I decided to purchase a desk pad and life planner, and oh yes, they're customized.
Clicking on the
2013-2014 Life Planners tab
, I thought I'd check out the "Classic Life Planner" designs, and that's where I found the flower garden of my dreams, at the bottom right:
I was a little apprehensive about the steps it might take to customize a day runner that I'd be using primarily for work plans, professional development dates, events, curriculum map and reminders but the web site made it very easy to do, from selecting a cover, deciding whether or not I wanted a bookmark/ruler, choosing how many months I wanted to include, and customizing stickers (though birthday, appointment, game, vacation, sale, and concert stickers are already included, along with two pages of blanks that you can fill out on your own). I added custom notepads, but didn't order colored pens or a band to keep the cover closed (I'm crafty, and know how ribbon or colored elastic works), and I decided to put my name, position, and school's name on the front cover. I deserve this, I told myself as I submitted the order. After a wait of several weeks (the planners are assembled by hand), I came home from the grocery store to find a lovely box waiting for me: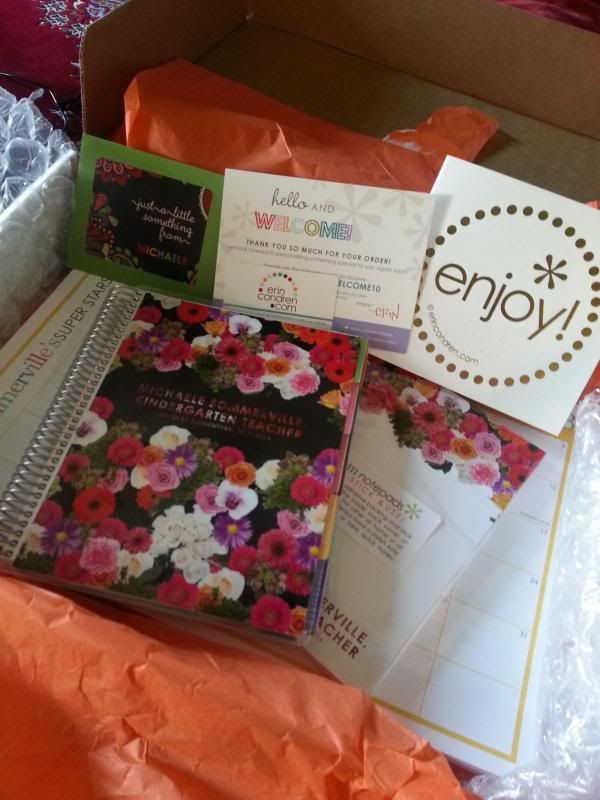 As a teacher who regularly scours thrift stores, yard and garage sales for classroom manipulatives, games, and center materials, this planner is a splurge. A big splurge. Becoming a member of erincondren.com lets me in on updates, sales and discount codes for future purchases, but oh yes, this is one of those items that I probably wouldn't have purchased for myself if I didn't know that it would become a part of my daily life. While friends and colleagues regularly use the calendar on their iPad or phone, I'm a throwback to the days of beautifully bound address books, planners and journals: I like to use a pen and write.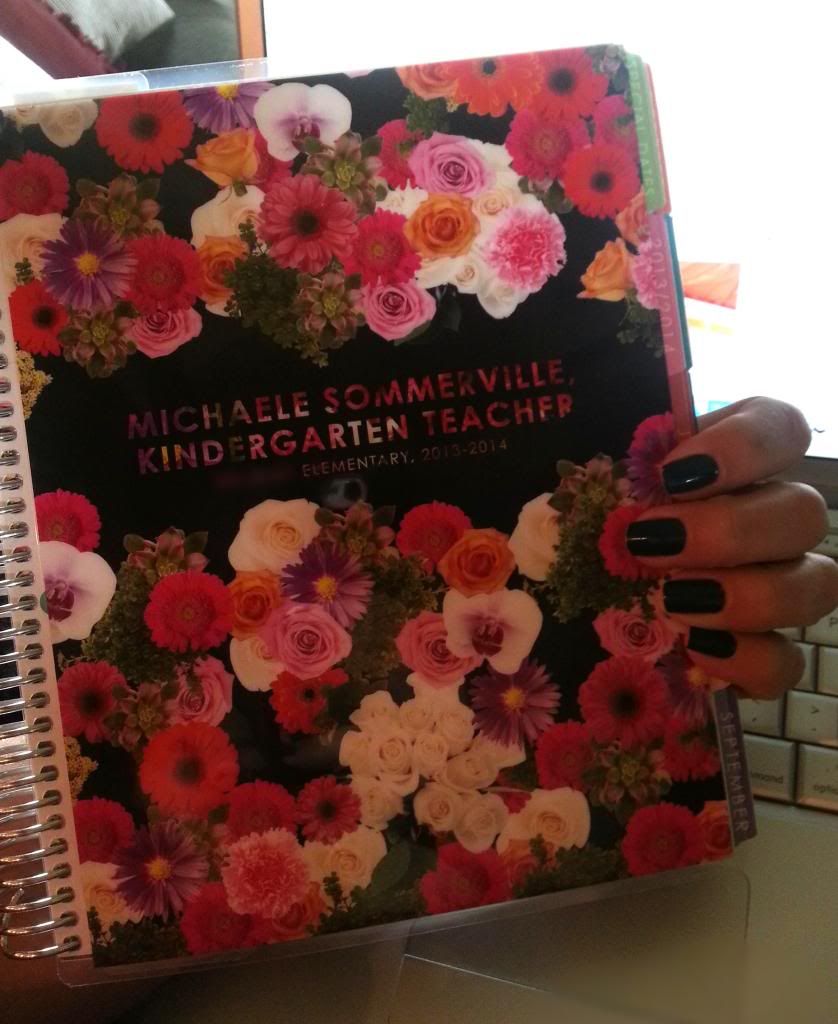 This is the
life planner
, NOT the
lesson planner
. There are styles that include the option of uploading family photos that will be printed onto your cover, and there are other products that can feature your favorite pictures as well.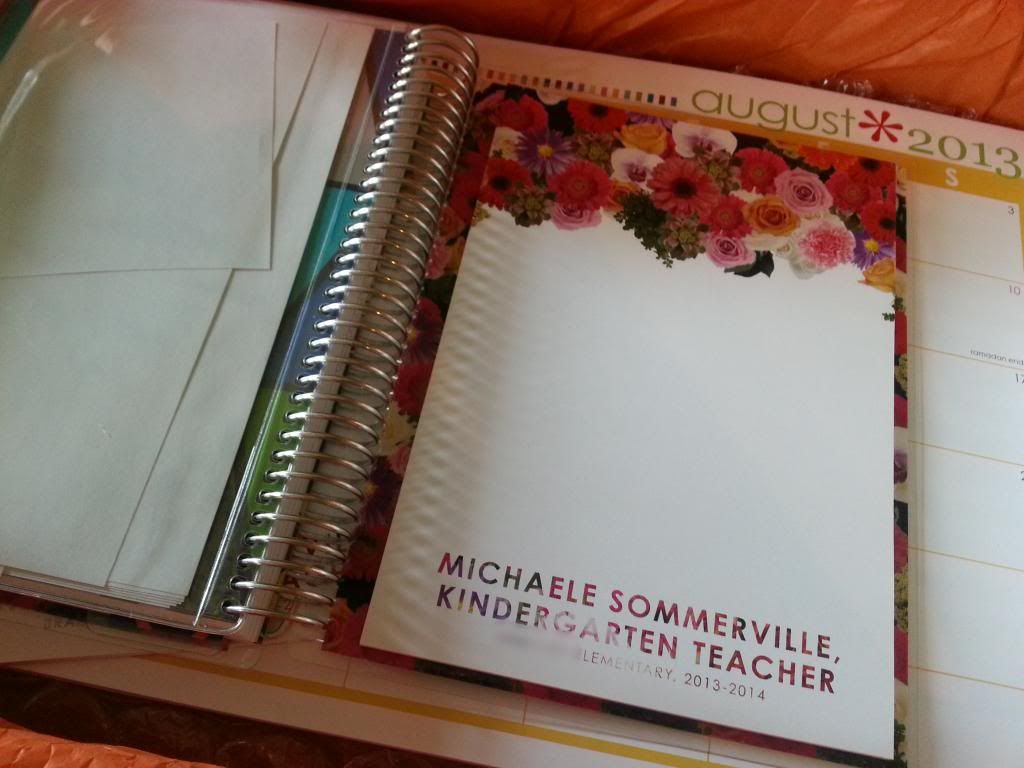 I ordered notepads that arrived in a two-pack with adhesive backing that can be added to the inside back cover of my planner. I forgot to mention that the cover features thick laminate.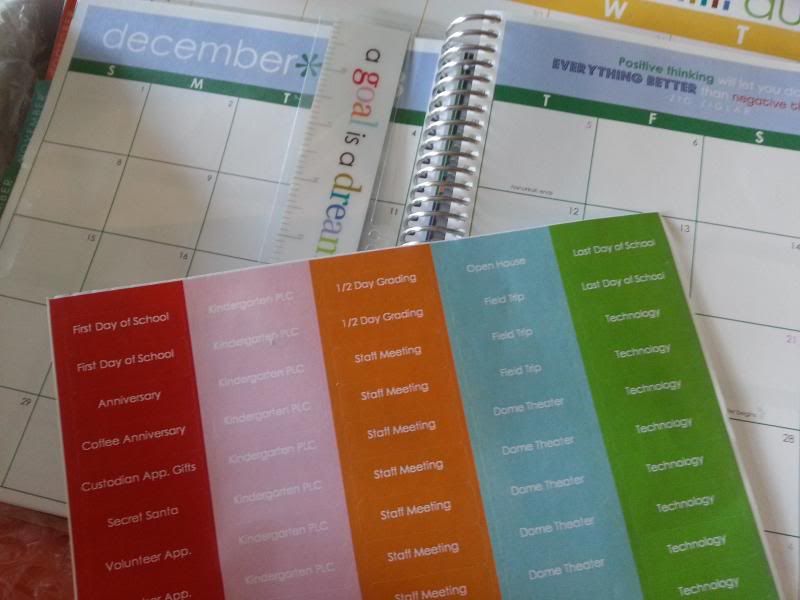 These are the custom labels I made to include staff meetings, technology committee meetings, and stickers for our kindergarten PLC. I also wanted conferences, the first and last days of school and other special staff related events, which were very easy to add.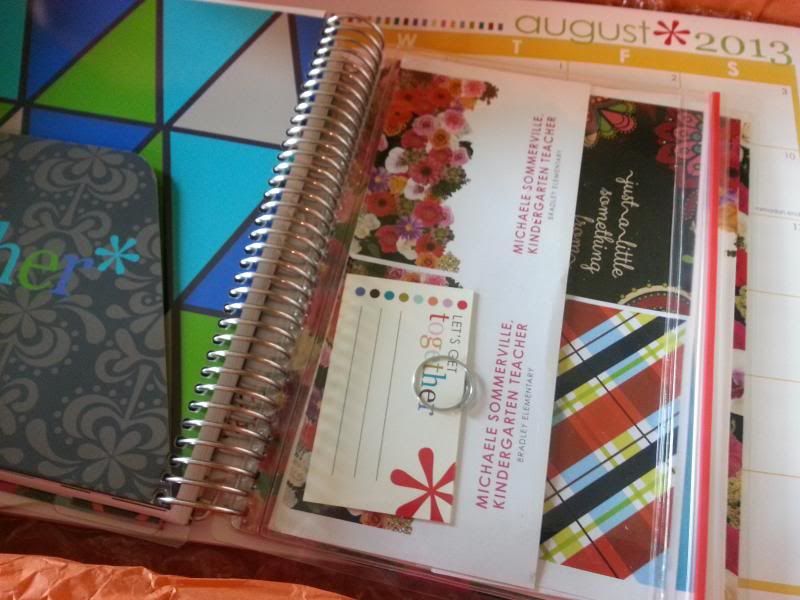 There are pocket pages and a clear pouch included in the day runner/planner, which will certainly come in handy!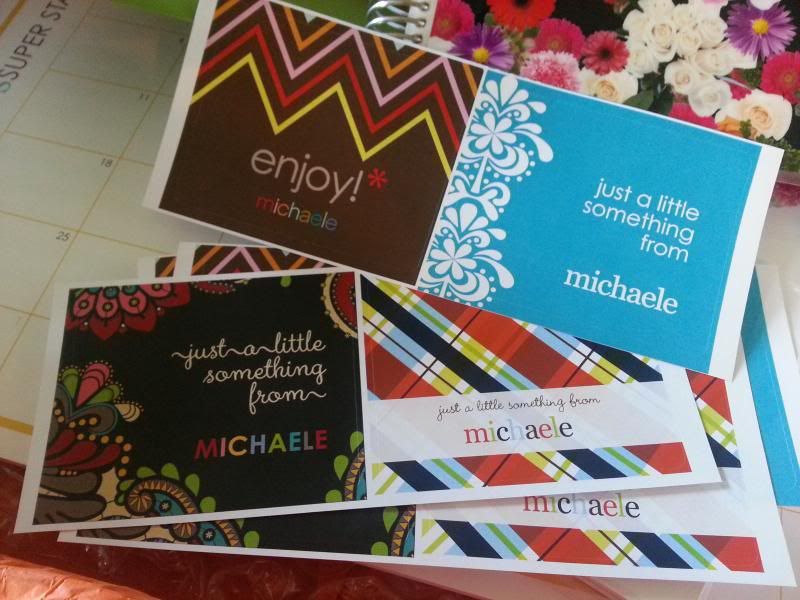 A freebie sample pack of customized gift labels was included- what a treat!
And finally, the
deskpad
has 48 pages with a calendar top sheet for each month that is followed by three pages for doodles, notes and lists. The colors on the style I ordered change with each month.
I am ~beyond~ delighted with this present-for-myself, and would strongly suggest a
gift card
to erincondren.com to those of you seeking out the perfect gift for your favorite teacher, colleague or friend.
He or she
will love it
.
*****