... at
Target
(these were in the $1 bins):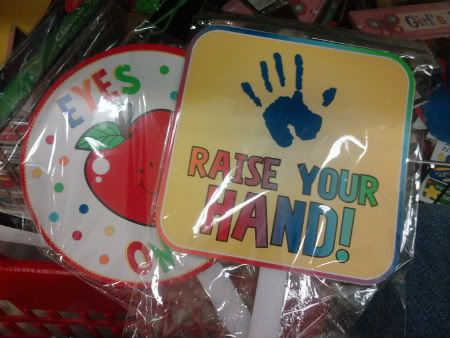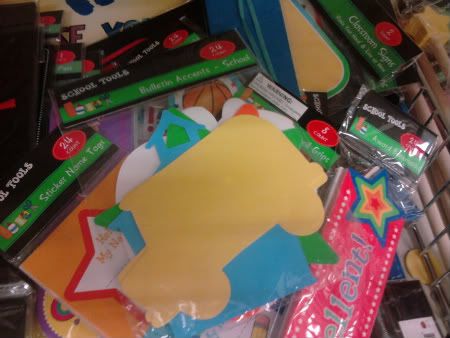 Target also has star-tipped wooden pointers, crafty stuff (pipe cleaners, pom poms, wiggle eyes), pencil sets, weather charts, and teacher's planning books- they won't be there long!
Here's what I found at
Michaels
:
Some of these bins are like the ones I use in my students' cubbies. At $4 each, using coupons would be a good way to go. WalMart does sell plain white baskets that are a bit more affordable, but they can be tough to clean when students write or color on them.
Read Across America happens in March, but librarians and teachers may like to keep the Cat in the Hat up year 'round...
Ah, an item that fits the bill as both helpful and humorous!
I'd still suggest that you register online with Michaels so they can email you coupons (print off multiple copies of them and have your family join you for big or multiple purchases) or track down coupons in your Sunday paper. Most craft stores honor competitor's coupons as well, so register online for Joann's and Hobby Lobby, then print, clip, and save!
(**Apologies if the photos are oversized/sideways. Photobucket is taking HOURS to post the photos I've adjusted and tweaked. Check back later for the pics to look as they should.**)