This year I have quite a few "spring babies" in my class. We've been celebrating birthdays every week (with more to come) and enjoying cupcakes, birthday cookies, and singing our birthday song both with and without the optional "cha-cha-cha's." With smiles and vigorous nods, I've so enjoyed kiri8's latest post at Elbows, Knees, Dreams, "
Cha Cha Cha
" and Halpey's post about
his own students' crowning glory
over at Look At My Happy Rainbow.
Birthdays are special. Crowns are cool. Don't forget they also come in handy for Fairy Tale Dress Up Days or other academic and fun-time celebrations, story retellings and imaginary play!
You can purchase pre-made crowns or make your own. Many teachers allow their students to decorate their crowns using construction paper, markers, paint, stickers, and foamies, but I also like to add fiesta fringe or holiday sparkle garland when my Stars want that little something *extra*: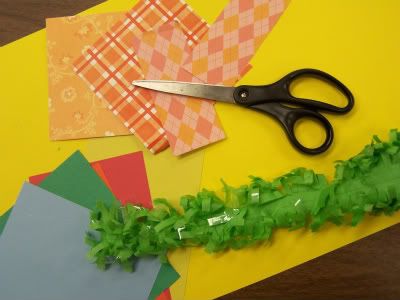 My students choose the color of construction paper, fiesta fringe, scraps of wallpaper or scrapbooking paper that they'd like to use, though they also really enjoy using magazine clippings of their favorite toys, foods, or pictures.
I use one of the large rectangular pieces of paper (12X18?) for the crown with a bit extra stapled at the back for size adjustment. I fold up the bottom long edge of the paper twice to made the headband...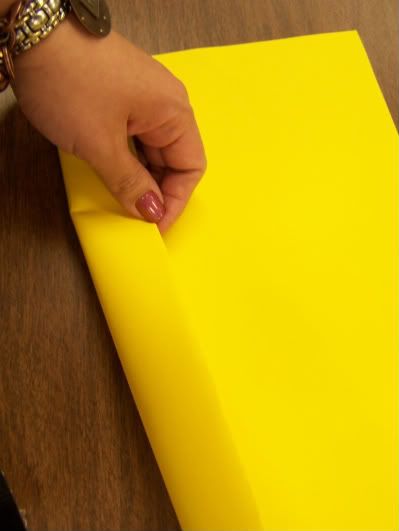 ...and then fold the crown in half, cutting off the top edge. Girls tend to like the wavy top, while boys like the sharp pointy edges a la Max in Where the Wild Things Are: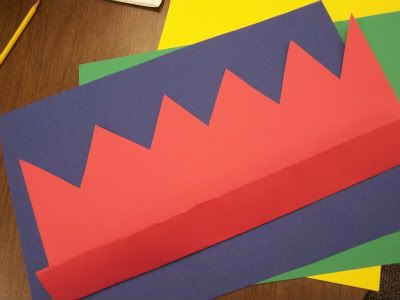 Cut out shapes and designs, adhere stickers, and glue everything to the construction paper, stapling or hot gluing the fiesta fringe/garland along the bottom edge (**hint** staple the fiesta fringe or size-extender so that the prongs of the staples come through the
front of the crown
, NOT the inside where they can scratch your student's forehead):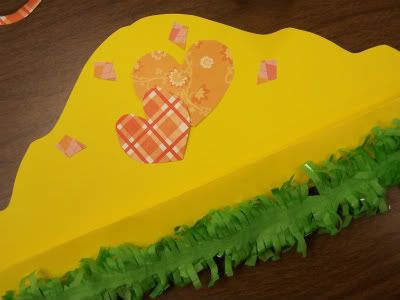 Don't forget the birthday boy's or girl's name and new age:
...and watch your student beam with pride as s/he is recognized throughout the school as the special Birthday Student!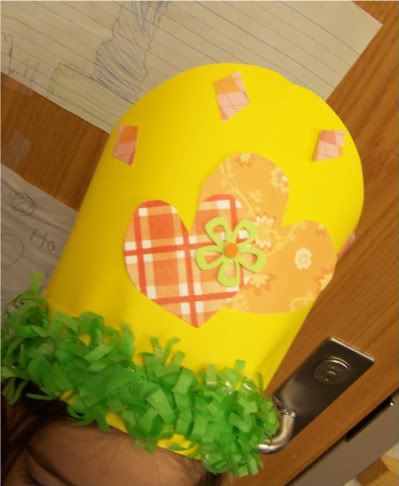 *****
Pre-made birthday crowns:
... at
Oriental Trading Company
...at
Carson Dellosa
...and
downloadable and printable crown templates
at First Palette!