It's autumn... and the end of the first quarter of school... and we've happily decorated our house for Halloween...
How to spend a Friday evening?
At
Farmstead's Farm Festival
!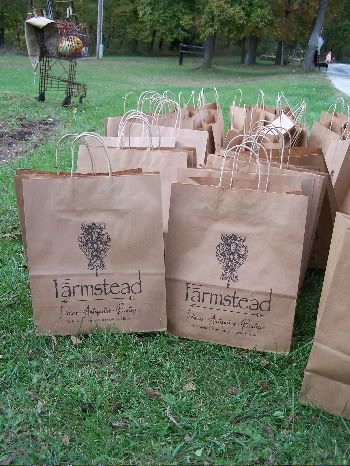 Like-minded crafty friend D. found the event's details online, and with a not-too-subtle-arm-twisting, convinced me to join her for a trip to Missouri.
Thanks to my trusty GPS, we arrived with plenty of time to spare, scoring a free gift bag, coupons and goodies to enjoy!
A wooded ranch with gently sloped hills was the perfect spot for vendors and shoppers alike~ I was glad I wore flat shoes! We walked up a dirt path toward the carriage house, barn, and outbuildings: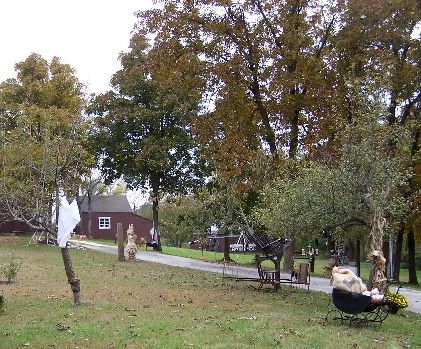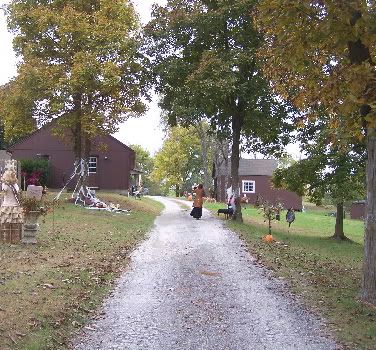 Featured along the path were vignettes created by craftily creative shops and artisans. First, a rusty shopping cart filled with autumnal goodies: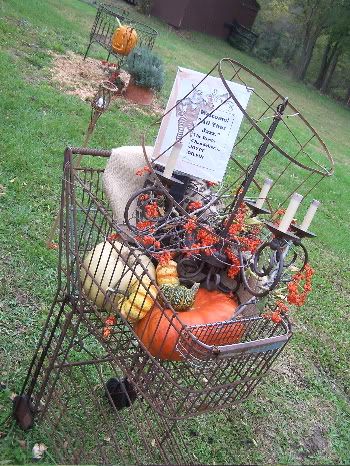 ... a spooktacular candle tree: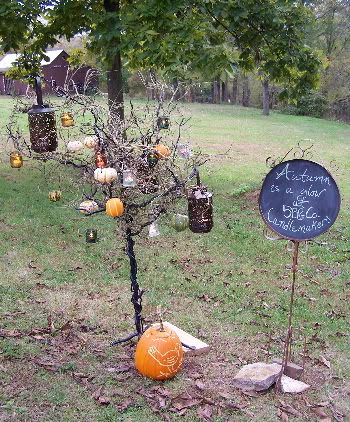 ... and of course D. and I appreciated the nod to Oz: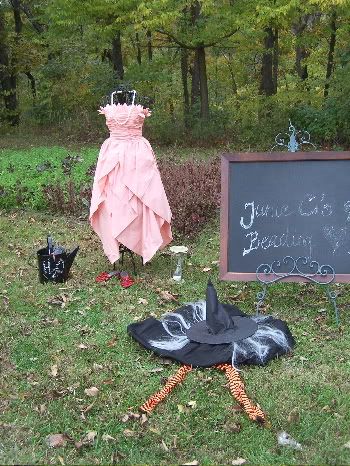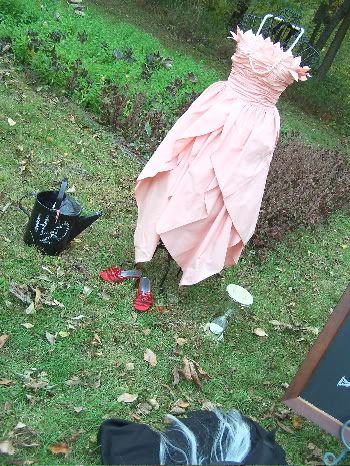 Every shoe lover enjoyed "Soles for Souls":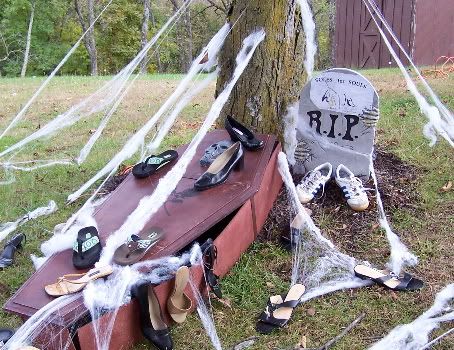 ...but it was the treasures to be found in the barn, stables, and sheds that made us imagine new possibilities for our own home decor:
This is how I'd love to go camping: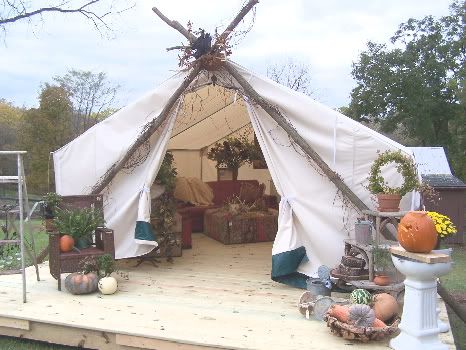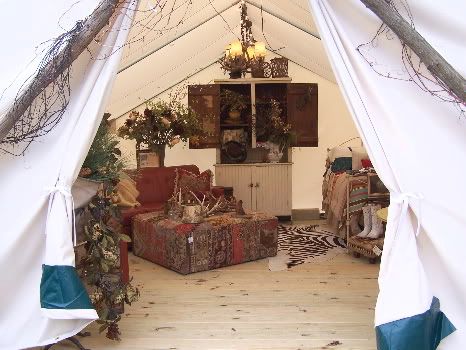 ... and though surrounded by burlap, hay, pumpkins, and gourds, even divas and royalty could find goodies to please: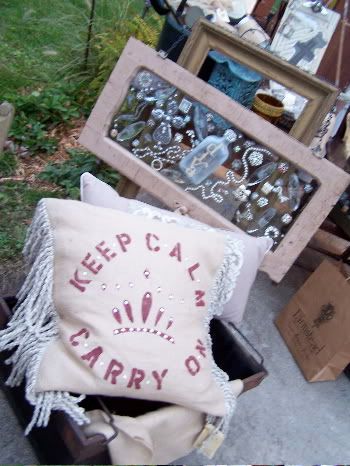 Blinged-out boots anyone?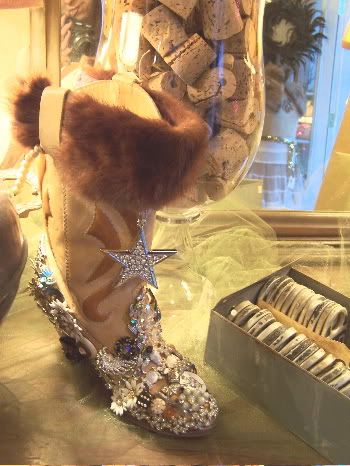 Letter love...
Sweets, treats, and Halloween essentials: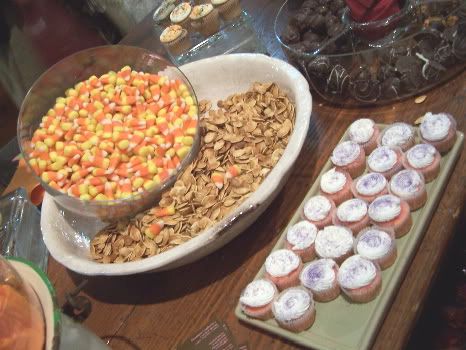 ... and a jack-o-lantern guide to help us home again: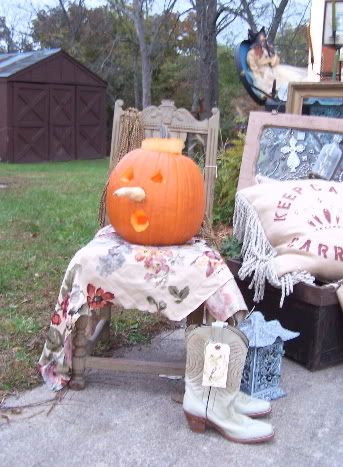 *~Sigh~*
It was autumn ~*bliss*~.
*****
Check Kelly's post "
Back to the Farm"
to enjoy photos of the glorious interiors in the carriage house!