... because I'm seriously considering bundles of these (or combo-bundles with some of each) as Halloween treats this year: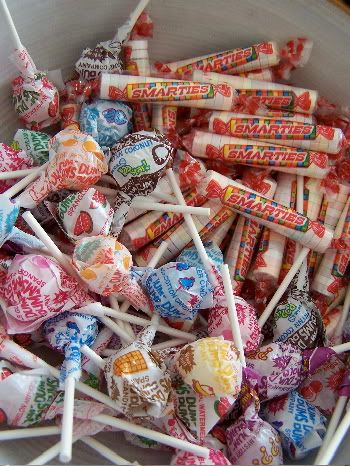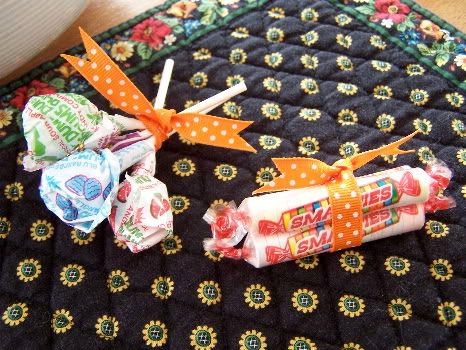 Never fear, I'll let this sugar rush pass before I decide whether or not these will be passed out to trick-or-treaters or if I'll just leave them for other teachers in the teachers' lounge...
You are what you eat.
~*wink*~
*****
Looking for easy and fun Halloween crafts for your students? Head over to
MyHealthySchool.com
to find instructions for spiders and bats made out of egg cartons, milk jug pumpkins and ghost wind socks...
Move through the
slideshow at Country Living
to find the cutest candied apples and candy corn-inspired cookies....
Ramblings of a Crazy Woman shares a recipe for INEDIBLE
pumpkin pie play dough
...
*****
Not allowed to wear traditional costumes for Halloween at your school? Why not host a dress-up day featuring characters from favorite stories, fairy tales and poems?
*****