C
abinet full of
C
ubbies:
I first laid eyes on this treasure during
my visit to Farmstead
a few weekends ago, but in an attempt to "be good" while Dear Husband is away, I kept my pocketbook safely stored inside of my purse that evening.
I experienced NON-buyer's remorse every day after walking away from the repurposed cabinet... and I mean E-V-E-R-Y....s-i-n-g-l-e...DAY. Hoping for a miracle, I emailed Sheila and inquired about the piece, and as it turns out, I was in for a dose of good Karma. Dear Husband bought it for me as an early birthday present.
Braving rain, a longer-than-usual drive, and after navigating unfamiliar neighborhoods, I arrived to find
Craig and Sheila of Odd Folies
ready to let me adopt my newest find. Once I got it home, I was giddy as I opened each drawer, finding fun little dividers, and drawers of multiple depths: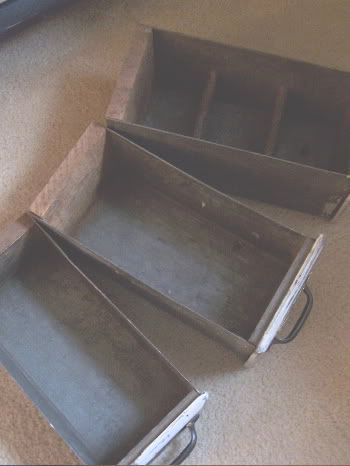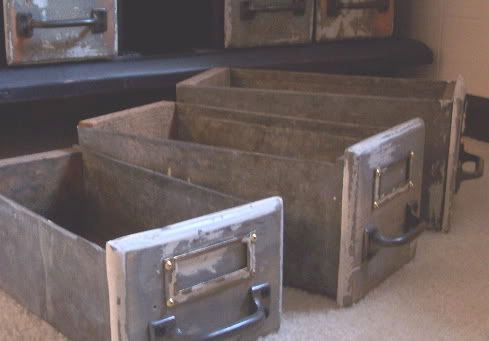 What does a
c
abinet full of
c
ubbies hold?
C
rochet,
c
andles, and
c
ards, of
c
ourse!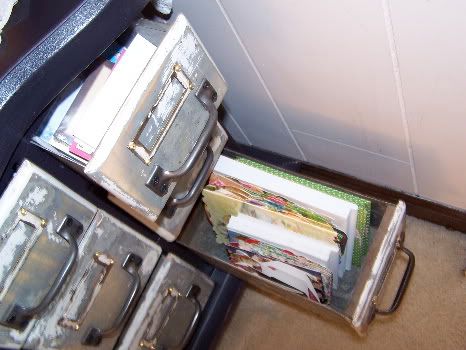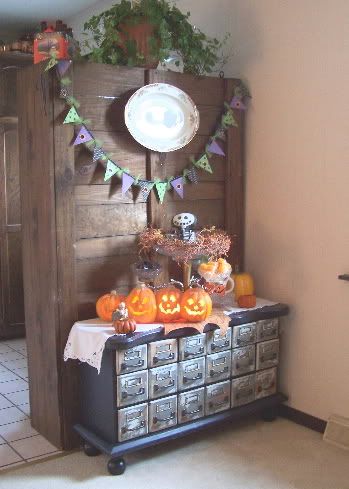 Many thanks to Sheila, Craig and Dear Husband for this awesome treasure!
*****
C is also for
cupcake toppers
(Vanessa created and shares them over at
A Fanciful Twist
)...
... and
Halloween cocktails
(check out the Black Widow Martini shared by Hostess With the Mostess)...
... with
window clings
(at Scribbit) rounding out our letter of the day!