Are you new to teaching kindergarten? If so, I'm going to let you in on a little secret:
Along with words like "developmentally appropriate practice," "curriculum," "intrinsic motivation," "snack time" and "recess," you will more than likely be using the words
pee
and
poop
.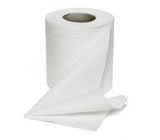 Sure, you'll reference "number one" and "number two," and you might even try the fancier sounding "urinate" or "b.m." You might ask your students to indicate their need to go to the bathroom by raising fingers, or just try to teach them to say "May I use the bathroom/restroom please?"
But one day, mark my words, you will end up having to use the simplest and most highly descriptive of words to communicate with one, several, or all of your students, because not all of them will understand the more polite references.
Without further ado, repeat after me:
"Why did you decide to
pee
all over the floor?"
"When you leave
poop
on the seat, no one else can use the toilet."
"No sweetheart,
poop
is not paint."
Consider yourself warned.
*****
Do you have a student who is scared of self-flushing toilets? Have him/her use a post-it-note to cover the sensor! S/he can use the commode, wipe, get up, pull up underwear and pants, step away and THEN remove the post-it-note so the toilet will flush. No more worrying about the potty sucking you down the drain!
*****
Make sure families know they can keep a spare set of clean underwear, pants and socks at school for their child. I ask families to put the clothes in a gallon-sized Ziploc baggie with the child's name written on it. If an accident occurs, my student can quickly change into the dry outfit, and the wet clothes can be zipped closed and sent home in the baggie.
*****