It's almost here, it's almost here, it's almost here!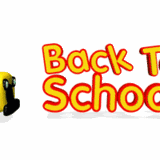 The first day of school is right around the corner, and I've got that excited-to-the-point-I'm-giddy feeling... of course I'm experiencing it at five a.m. on the last weekend before my teaching schedule picks back up in full swing, which means I'll have to wait a few more hours before I can get dressed and head back into school to work in my classroom, fine tuning and tweaking all those last-minute details that just can't be done in advance:
~ nametags (cubbies, desks, and a week's worth of stickers for students to wear as we meet specialists in school)
~ my lesson plan format (thankfully only two or three times need to be changed, an easy fix using last year's template)
~ my tabletop laminator and film need to be tucked somewhere accessible so I can photograph my students and make their center tags easily on the first day
~ making my first Star Helper of the Day calendar (each day one student is responsible for helping me with whatever errands or jobs might pop up: passing out papers, helping friends clean centers, picking up my mail from the office, accompanying a friend to the nurse or some other school location, etc.)
~ creating a sign up sheet for our first round of parent teacher conferences, so families can select a preferred time during their first visit on Monday
~ setting tubs out to sort the influx of school supplies (materials such as pencils, crayons and glue are shared between students in my room)
~ generating a class emergency roster for my lesson plan book, my sub plan binder, and our classroom's "emergency backpack" that can be grabbed as we head out the door for a fire drill or other emergency
~ making extra "First-Day-Kindergarten-Kits" for PARENTS. Each bag contains a cotton ball, Kleenex, a packet of herbal tea, and a note from me:
Dear Super Star Parents,

Here's a little gift for you as you leave your precious one with me on the first day of school.

As you hold this cotton ball in your hand, the softness will help you to remember the gentle spirit of your child.

After you've gone home and dried your tears, make yourself a hot cup of tea.

Put up your feet and relax.

Remember that together you and I will work for your child to be the best s/he can be.

Thank you for entrusting your child to me for this special year. I will do my very best every day to be a nurturing guide for learning about and exploring this bright new world called "school."

Sincerely,

Mrs. Sommerville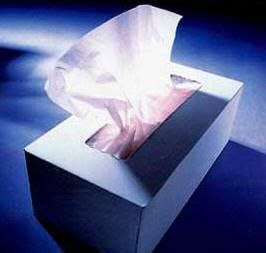 What special "warm fuzzies" do you share with your students' families during the first week of school?
*****
Do you remember
my classroom prep from last year
? Go take a look (you can see the parent-kindergarten-kits there too)!
Here is
my post from the first day of school last year
(I'll be reading
The Kissing Hand
again this year, and making special cookies too!)...
Head over to
Classroom Displays to read about differing philosophies about beginning-of-the-year bulletin board decor
...
*****
...and to parents braving the back-to-school aisles and sales (and many of you are grumbling and groaning- and admit it, some of you are wishing school was back in session THIS week)
THANK YOU
**and**
YOU'RE WELCOME!