I love decorating for the holidays and seasons, and each summer I really look forward to tracking down more Americana/Patriotic themed items to add to my collection. This year I simplified (don't you think, *wink wink*?) and kept most of the red, white, and blue corralled in my den on our fireplace hearth: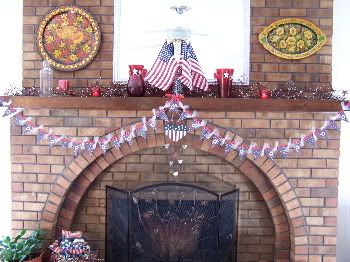 Flags, stars, stripes...
...and of course, two bitty banners as swags across the front...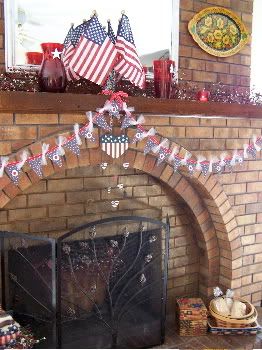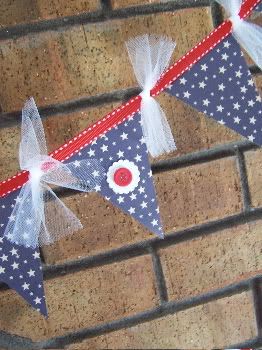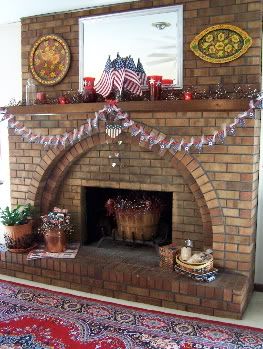 *****
~ My friend D. posted her status to "s'mores" sometime yesterday on her FB page. It was enough to remind me that a few days ago I stumbled across a
recipe for S'Mores CAKE
over at Baking Bites...
Perhaps the summer heat has you dreaming of snow (or is that just me?)...or a
s'mores snowman
(and *score*... he's
edible
)?
...or bathing suit season has you dreaming of s'mores but not eating them...what to do?
Crochet one
obviously!
Think Buck Howdy would make me one of those MONDO-multi-marshmallow sticks?