It was a merry May Day!
Last Friday we made
tissue paper flowers
with our Fifth Grade Buddies, so earlier this week I made small cones out of 6"X6" cardstock into which we could tuck them, adding some lilac raffia for *fun*: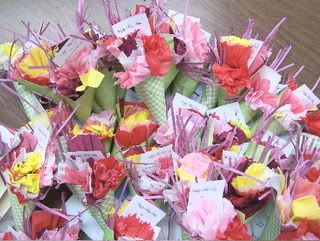 Our Buddies helped us deliver the posies throughout the school:
...and one of my Super Stars had a special delivery for me as well!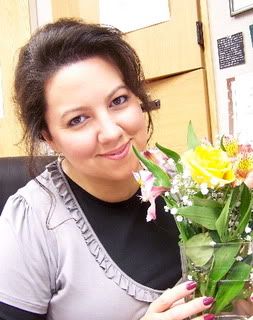 Posies would be wonderful Mother's Day or summer birthday favors, don't you agree?