Here's something I
love
to hear as a kindergarten teacher:
"TEACHER! Something *cool* happened!!!!!"
What could be more cool than watching seeds sprout into plants? My Stars went on a seed hunt, finding seeds everywhere, asking parents to bag 'em and tag 'em so we could start them in soil as a science center: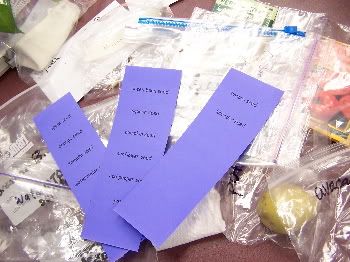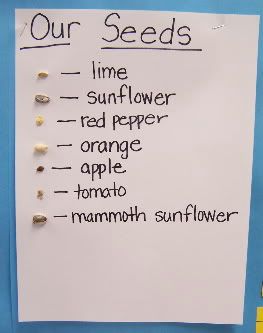 With the help of a Super Star Mom, my students played in soil, planted seeds, watered them, and made sure they put them in a sunny corner of the room we share with the kindergarten class next door: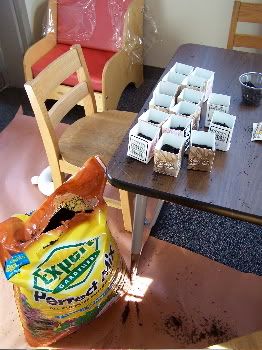 Five days later something *cool* did indeed happen: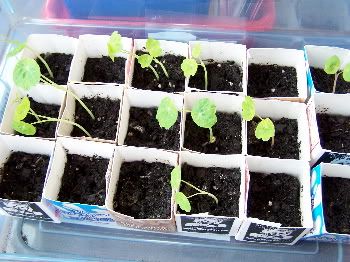 Two days later? Check out the nasturtiums, one container of tomato sprouts, and our sunflower plant (not surprisingly, the tallest of them all!):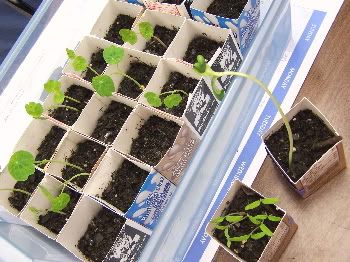 *****
The Stars were also proud to help our planet by reusing their milk cartons from lunch each day- Earth Day CAN be every day!