Spring Break, Day Two.
I'm finally sitting down at the computer desk, visiting BlogLand, ever-so-slightly overwhelmed by the seven~ hundred~plus posts I've found cached in NetNews. Pardon me while I hit the "clear-all-as-read" button (shh, don't tell!) so that I can bypass non-reader's guilt and get back into my blogging groove.
I fibbed. I read...
some
of them.
*****
Last week at school was a busy one, as any teacher struck with spring-break-fever will tell you. We made bunny baskets: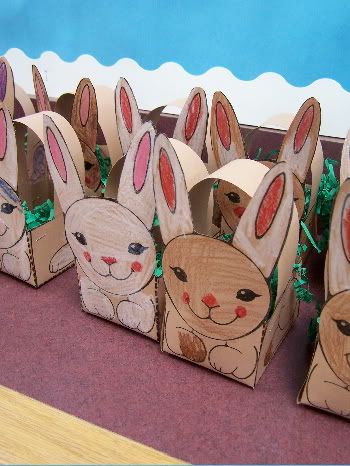 We learned about gravity with some help from our friend (and several of his relatives) Humpty Dumpty: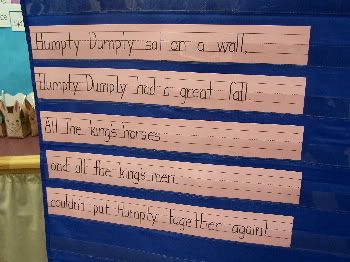 (Uh oh, one seems to suspect that something about this visit to our classroom is not-quite-right!)
Here I am, introducing the victim, er,
main character
: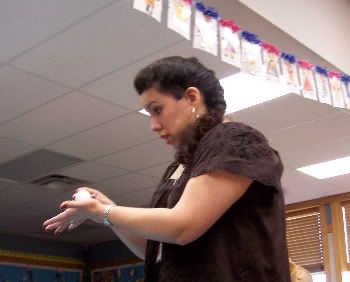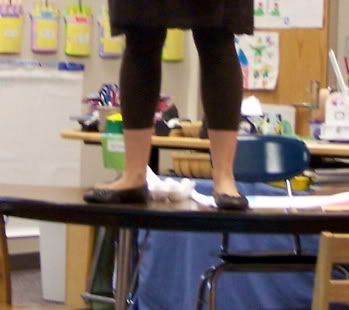 *Cough* I
may or may not
have stood on furniture to vary the height for our multiple egg drops (Hey,
kindergartners want to know
:
does gravity still work when you stand on a chair? How about when you stand on a table?
). Never fear, we then discussed how gravity is still working no matter my height, because its invisible force is keeping me stuck to the table top, while the table is stuck to the floor, while the floor of the classroom is still stuck to the ground outside!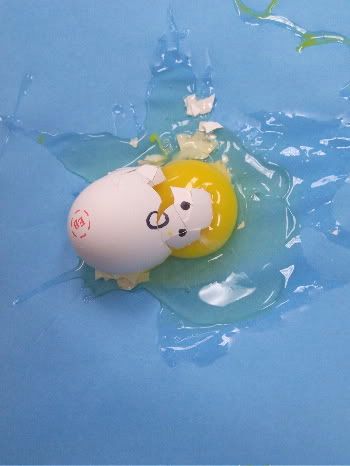 It was quite the
Oh no, Mr. Bill
moment (not that any of my Stars would understand the reference) when Humpty hit the floor, and true to form, two of my students then exclaimed "Oh! Now I know why they couldn't put him back together again!"
Eureka!
*****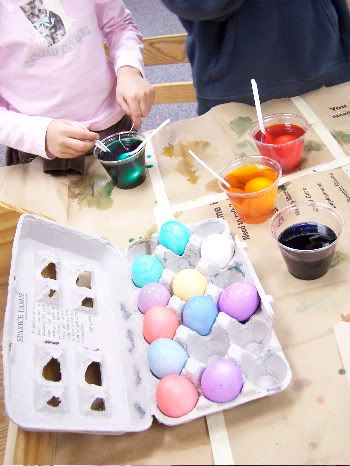 We also colored eggs with the help of our teacher aide and Super Star Parent Volunteers, and enjoyed some crunchy snacks prepared by a creative mom (she says she used icing/frosting bags for the carrot shape, tissue paper for the tops):
...and of course, we prepared some
April Showers Bring May Flowe
rs handprint art for our bulletin board: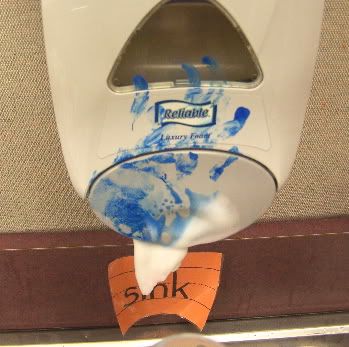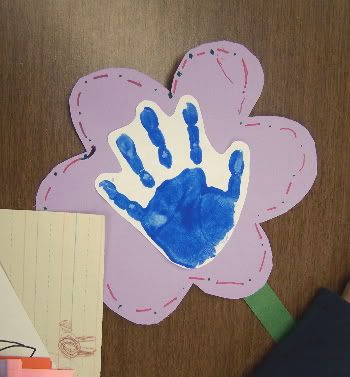 *****
What are your plans for Spring Break?