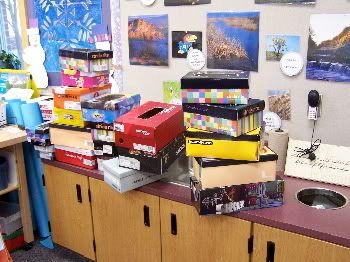 Take these...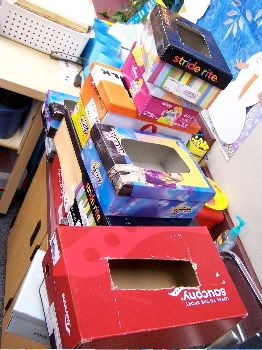 and cut some holes in the top of them (Be careful though, the lids can make your scissors or blades slip!).
Use bulletin board paper like wrapping paper, and a glue stick so that the paper adheres to the surface of the shoebox...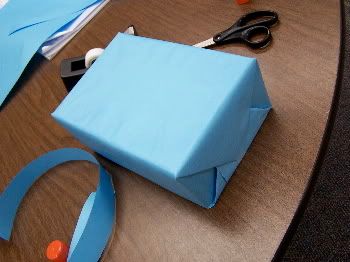 Wrap the box up like a present, and then cut a hole through the paper where the opening in the lid is located. Gently pull the paper to the inside of the box and glue or tape it in place. Rough edges or tears will disappear once your students gussie up their mailbox with stickers, doilies, cut out construction paper hearts, foamie stickers, etc.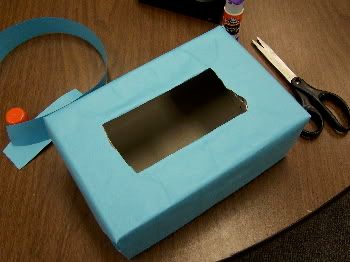 (Psst: I cover every shoe box in the same colored paper to avoid arguments and hurt feelings. Light blue is pretty enough for pink, red and white accents and "boyish" enough for my rough-and-tumble Stars.)
*****
I send home a class list of students, teachers, and special people in the school several weeks before our Valentine's Party so that my Stars have as much time as they need to address their cards and treats themselves. While classmates and teachers are usual card recipients, don't forget your principal, classroom aide, and school or night-time custodian!
*****
I apologize for my recent lack of posting~ I've been visiting blog after blog after blog, thanks to
Lisa's event blog, One World, One Heart
.