Goodbye dark blue bulletin board paper, it's time to lighten up (and brighten up) our hallway to feature our "Works of Heart"...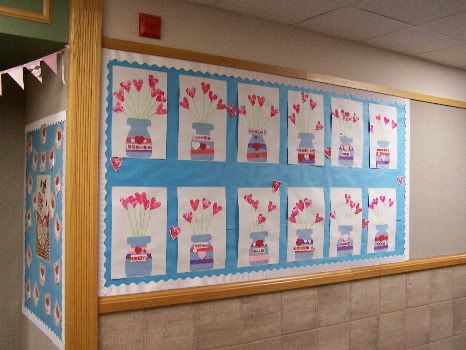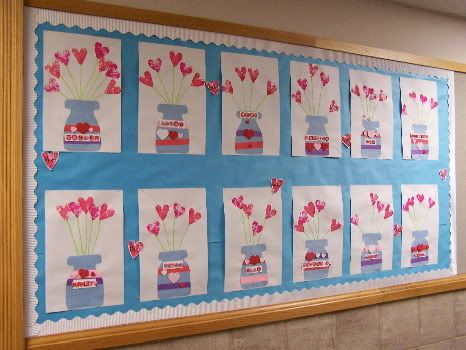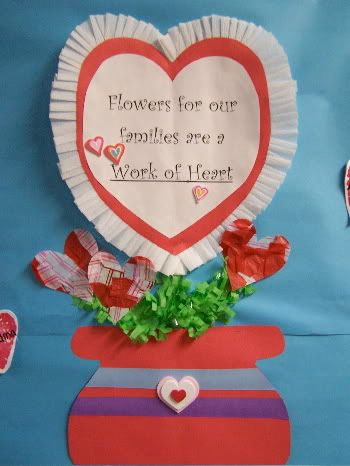 *****
Students made Family Flower Bouquets with construction paper, foamy heart stickers, crayons, and sponged hearts. I cut out a vase shape, and then asked the Stars to add stripes and foamy heart stickers. They counted how many family members lived in their homes with them, and drew a thick green stem for each person. With donated sponges from our Art teacher, I cut out heart shapes, and encouraged my students to use red and pink/white swirled paint to add a "flower bud" on top of each stem.
The light blue bulletin paper trimmed with plain white "
Bordette
" scallops makes the bouquets *pop!*