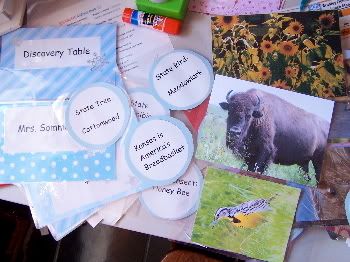 January center tags (blue and white with snowflakes), and a collection of "Kansas" identifiers: the state mammal (buffalo), state bird (meadowlark), and state flower (wild native sunflower). Kansas Day is January 29, so my kindergartners will be learning about wheat, Jayhawkers, cottonwood, and tiger salamanders too!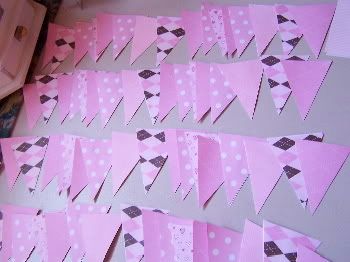 The pretty-in-pink pennants for February's kindergarten banners...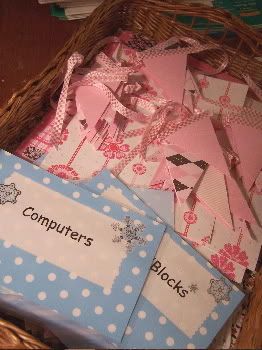 The finished banners and more center tags...
...and of course, the banners I finished yesterday: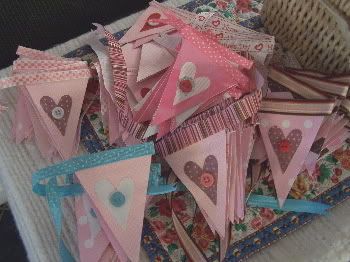 It took roughly a year of making banners to reach an a-ha moment regarding how best to deal with gluing the paper back to back so the banners would be reversible...better late than never, right?
*****
I've ironed a week's worth of clothes, got my teacher bag packed and ready to go, and just need to get a good night's rest before waking up at the crack of dawn to head to school and see my Super Stars again. It never fails- I can't sleep in for most of winter vacation, until the last few days...right when it's time to get *back* on schedule!