I'm back to school on Monday, so this week/weekend I've been taking some time for myself downstairs in the craft nook: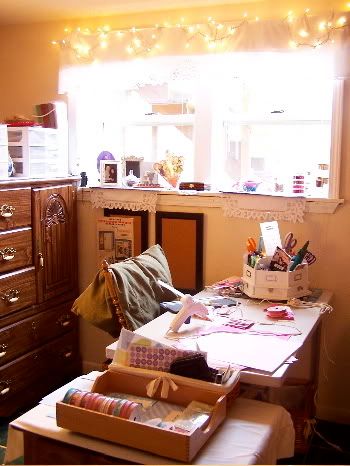 The Christmas decorations are down and packed away for another year, but I'm already thinking about Valentine's Day. Time to make banners!
I started with various
p
ink
p
atterned
p
apers (hmm, sounds like this blog hosts the 3 P's, instead of the 3 R's!) and ribbon: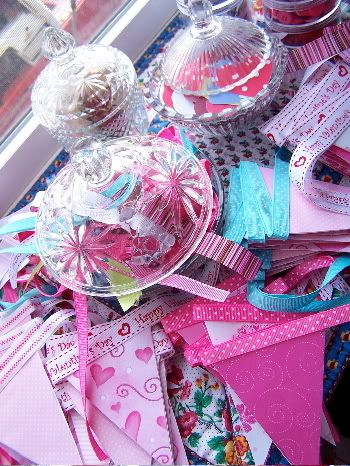 Used a very cute heart shaped hole punch and buttons: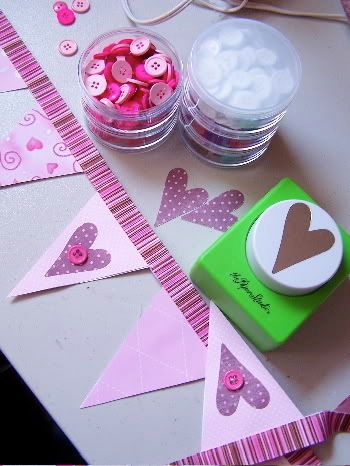 Made six banners, though this keeper is for me: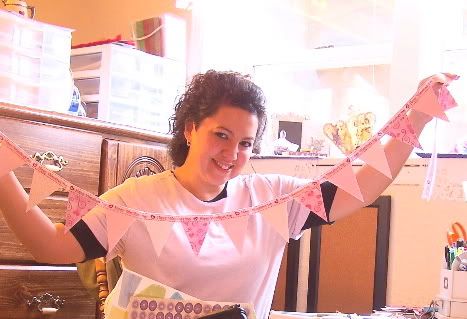 Hearts, ribbons and twinkle lights- c'mon Cupid, get a move on!