I've taken some time for me, myself, and I downstairs in my crafting nook this week~
Mom said "red:"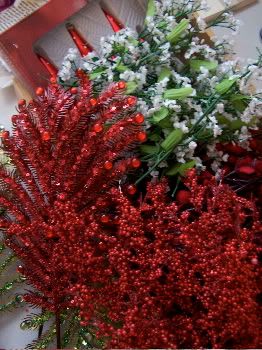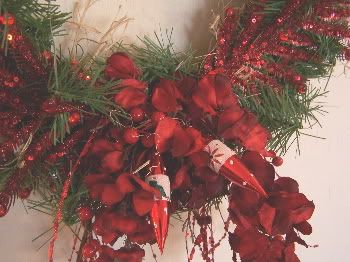 ... while G.G. gets green: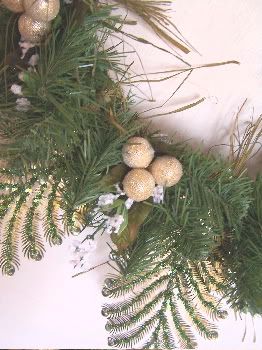 Dear Sister gets a large red/blue/khaki plaid (that didn't photograph well, of course!) along with banners for my nephews and niece...
...and here's the preschooler helping me show you the wreath on our front door: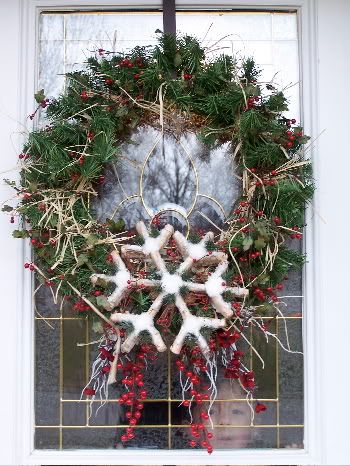 What a helper he is!