Pardon me while I drool: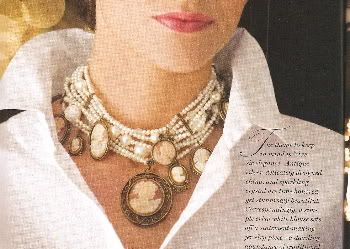 When a "statement" piece looks good with either a ballgown or jeans, it's
my
kind of jewelry.
Maybe I should add it to my birthday wish list. It costs less than a new MacBook Pro...but not by much.
*Sigh.*
The photo is in the December issue of Victoria Magazine. The necklace can be found at
Extasia
, along with other g-o-r-g-e-o-u-s cameo, intaglio, charm, and carved jewelry.