Making a book cover for my students' "I'm thankful..." pages:
Patriotic handprint turkeys for our Veteran's Day hallway display: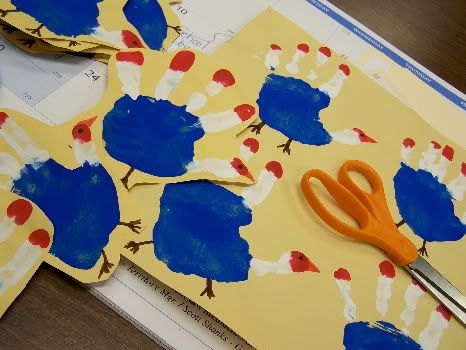 And the *cutest* pumpkin delivered to me by a student from her family (can you tell what it's made out of?):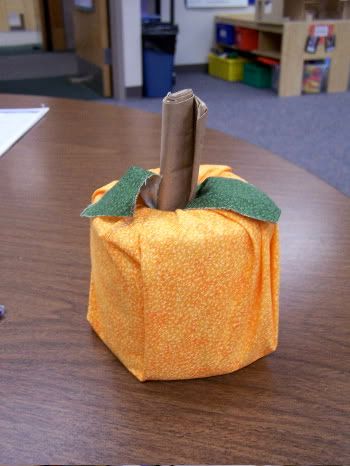 *****
I apologize for forgetting to post my students' election results!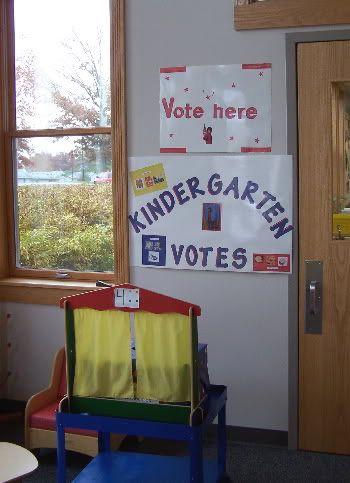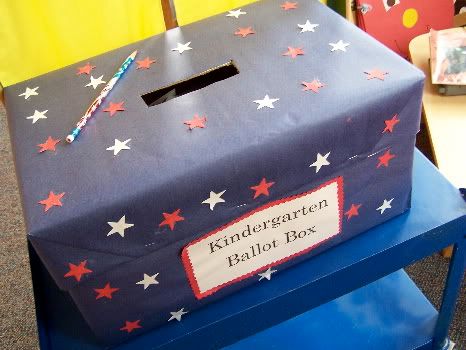 Favorite Story: Green Eggs and Ham
Favorite Song: I Like to Move It, Move It
Favorite Lunch Entree: Chicken Nuggets
*****
My Super Stars *loved* taking part in Kindergarten Voting. They "registered" to vote by signing their names on a class list, they reviewed their ballot, voted behind the privacy curtain, folded their ballots and slid them into the ballot box, and received their "I Voted!" pins to wear for the day. You should have HEARD the cheers when the election results were posted!
*****
Don't forget to
leave a comment on my 400th blog post
for a chance to win a paper Christmas banner in time for the holidays! I'll be drawing the winner's name on November 9!