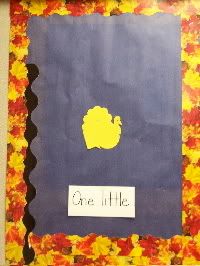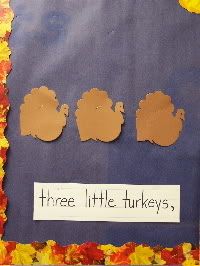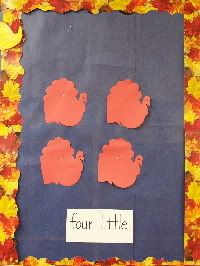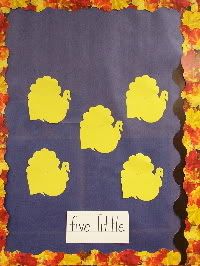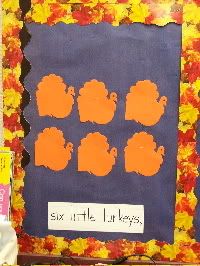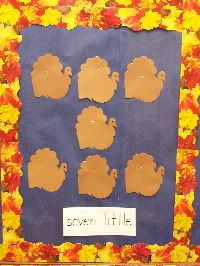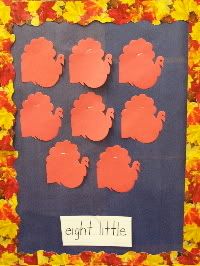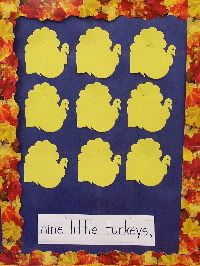 *****
Sorry about the poor photos- the text reads:
One little, two little
three little turkeys,
four little, five little
six little turkeys,
seven little, eight little
nine little turkeys,
ten turkeys gobble, gobble, gobble!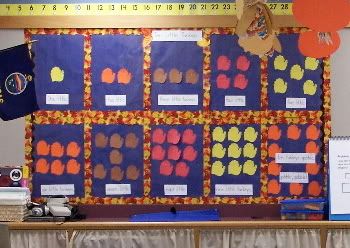 *****
Psst, this is my 399th post! Check back tomorrow to comment for a chance to win a Christmas banner!