In this corner, not a turkey, cornucopia or cluster of maize in sight: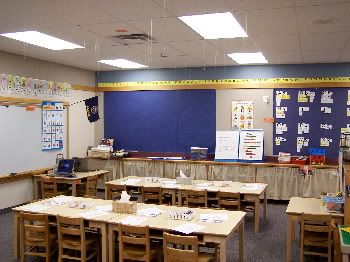 While in this corner, a lone cornucopia, autumn quilt, and honeycomb turkey are slowly herded out by snowy border and a bare staple board: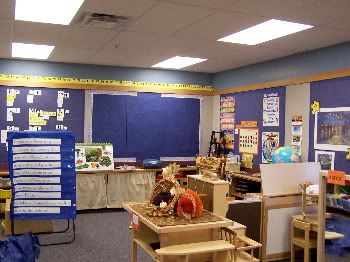 December is a short month, so I stretch the room's seasonal decor and student displays with a winter forest theme instead of just winter holidays:
I cut large trees in green, light blue, and white off-the-roll paper...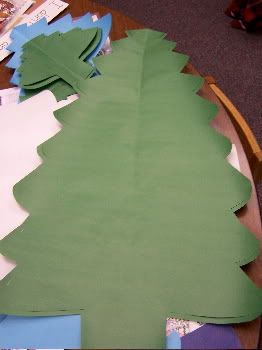 ...and use the larger scraps to make smaller trees for my students: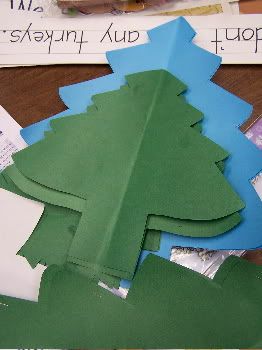 I stapled two trees together and stuffed them with tissue paper or coffee filters (which can be re-used for other crafts at a later date):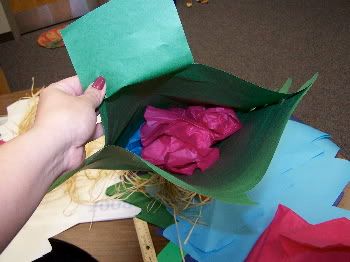 I love how the happy colors peek through: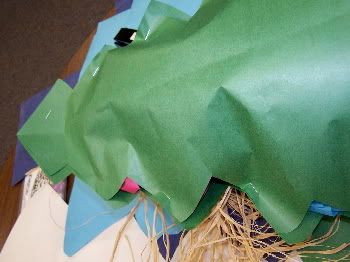 Then I added some fiesta fringe (I find rolls of it in the gift-wrap section of stores like Michael's or Hobby Lobby):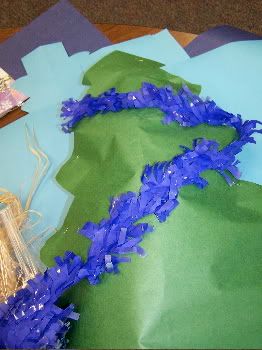 And voila! Three stuffed paper trees...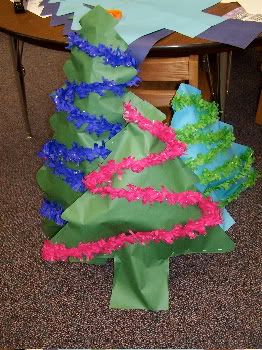 ...which join the plain trees, as well as the patterned trees my students made (here's purple/white/blue/purple/white/blue):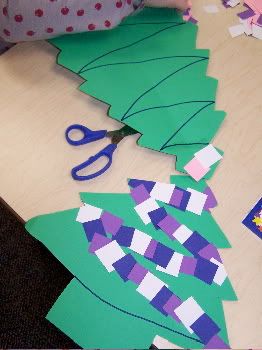 Now our math board looks like this: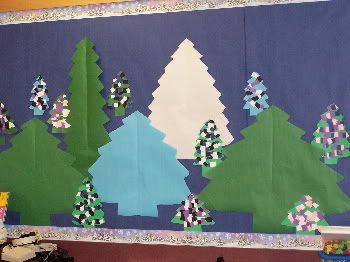 Our hallway board looks like this: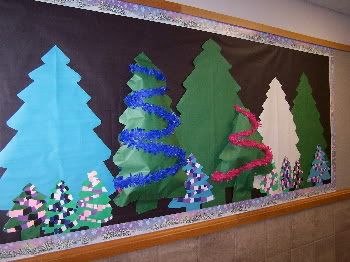 ... and as soon as these dry, we'll have a touch of winter glitter to add to the forest:
*****
The Stars used
red glitter
too! Check back tomorrow to see what they made!