...about *moi,* in case you were wondering:
1) My favorite hobby would have to be crocheting blankets, but I think I'll be inspired to crochet scarves now that we're living someplace with much cooler winters!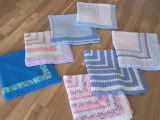 2) My favorite season
is
winter, though autumn is a close second, especially since leaving Alaska several years ago.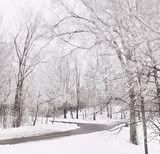 3) I'm not into hunting and fishing like other members of my family, but I wander through antique malls whenever I get the chance. I'm on the lookout for a specific salt cellar that will complete my collection. I...WILL...FIND...IT.
4) I prefer vanilla/spicy scents over fruity, any day.
5) I don't get nervous about shots or getting my blood drawn since having children. A flu shot comes nowhere near the pain level that childbirth does.
6) I think love manifests itself in many different tones and forms, but none of them are cruel.
7) I have two favorite Christmas songs: Little Drummer Boy (duet) by Bing Crosby and David Bowie, and Jesu, Joy of Man's Desiring (instrumental) by J.S. Bach.
8) I prefer to drink "foo foo" coffee in the morning, but occasionally will drink tea.
9) I can't swim, but have made sure my children don't have a water phobia.
10) I prefer walking to running, and only in cooler temperatures. Having gallons of sweat rolling off of me while getting sunburned holds no appeal for me whatsoever.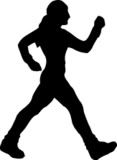 11) My favorite piece of jewelry is my wedding set, though I love my charm bracelet too.
12) I can whistle, but don't get me started or I'll never stop. As a teen, my mother and I tried to re-enact this scene but never made it all the way through because we'd burst out laughing:
13) I neither sing nor hum in the shower.
14) My favorite candies are peanut M-n-M's and Smarties. Never together though.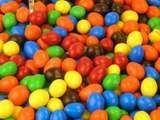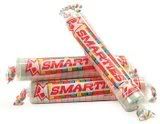 15) I'm an Eskimo who loves ice cream...big surprise. Dairy Queen's Peanut Buster Parfaits (with extra nuts) can just about make my day. So can plain ol' Tin Roof Sundae. And Rocky Road.