If all is going well this week (I'm writing in advance, attempting to fill the queue with blog posts so you won't forget me), I'm picking up my hopefully-completely-repaired truck
today.
Good thoughts, good thoughts, good thoughts, good thoughts (seems to be my mantra for every move)...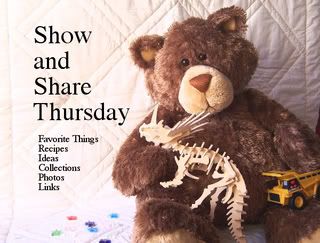 Before leaving the Bordertown, I wanted to finish up one last craft, a wedding gift. Alex's family rented rooms to my husband years ago when he was stationed in Germany, and we met up with her (and met Aaron) quite by accident a few months ago here in Texas. Alex and Aaron are both soldiers, Alex in the German Army, Aaron in the U.S. Army, and both are into Harleys, like my husband. Yes, it was the motorcycles that brought us full circle, but we have enjoyed the humor, company, friendship, and German COOKING ever since we were reunited. Perhaps we can convince them to honeymoon in Oz!
Alex's bike is black, Aaron's is burgundy/red. It was fairly simple to figure out a color scheme for their collage: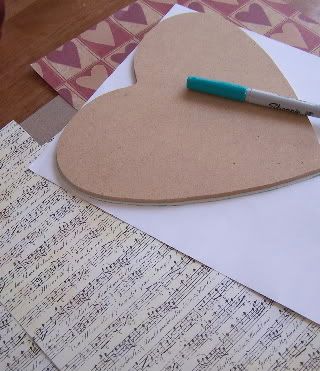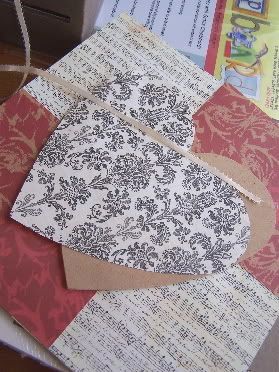 Figuring out the layers took a little time, trying this configuration, that arrangement, shaking my head, maneuvering each element into the spot that worked: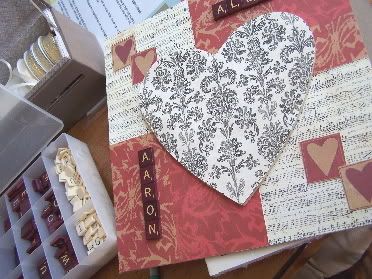 A pretty bow, a little heart charm: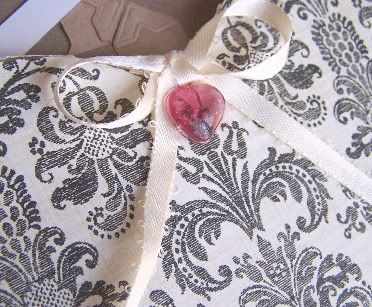 Arranging the photos (black and white seemed to work best):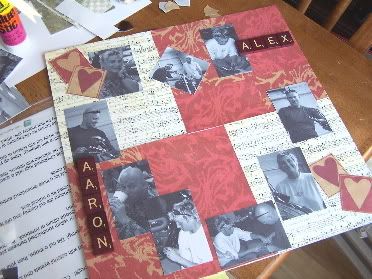 Black velvet ribbon for the trim: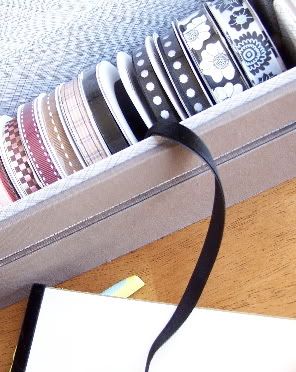 Ta da!
Since I caught Alex and Aaron playing up and down the aisles of
Hobby Lobby
one weekend (seriously!), I'm thinking they just might like the gift. If not, they'll certainly enjoy the gift
CARD
TO HL!
(By the way, I used a 12X12 chipboard square for the base, decorative papers, a chipboard heart, burgundy Scrabble Tiles, ribbon, a small heart charm, brown photo corners, black brads, black velvet, and lots of hot glue for this project. Not pictured is the metal stand I purchased to prop the collage against so Alex and Aaron can display it wherever they like.)
*****
~We're still packing, I'm sure. By now I might be in need of
Five Tips for Tranquility
(thanks to WishStudio Blogzine)...
~ So it's not yet Christmas in July, but Mom, if you need ideas for what we'd like for Christmas in DECEMBER, how about some of
this guy's
knitted creatures? Here's his
products page
...
~Candice is
making me wish my crafting goodies were unpacked by July 4
!
*****
If all is going according to plan, we'll watch the movers load up the semi tomorrow, and we'll be relaxing in the hotel, getting a good night's rest so we can start the drive to Oz on Saturday morning. Thanks for any good thoughts you mentally send our way!