...but welcome just the same! Rain- that wonderful stuff that helps the grass and flowers grow- is appreciated here this weekend. Not for the foliage though- for the DIRT. Steady rain keeps the sand, grit, and dust out of our eyes when the wind picks up, and friends, the wind blows hard enough here to make the desert dirt an incredibly painful exfoliant!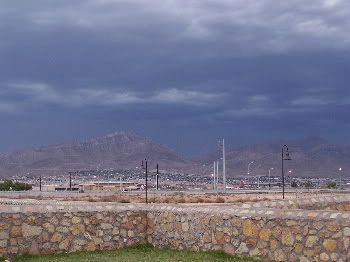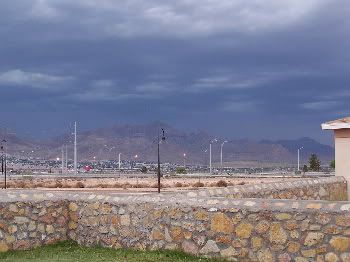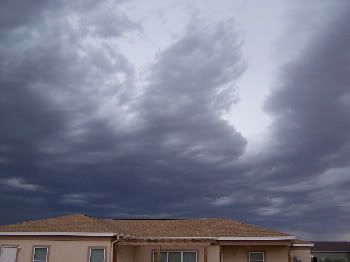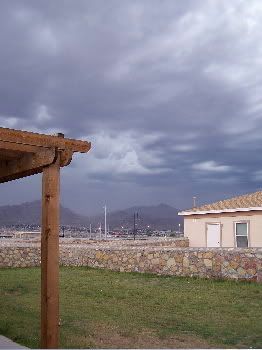 This weather makes for a great BAKING day!
Cookies and pecan nummies for friends and neighbors: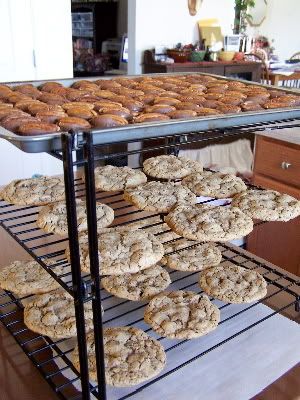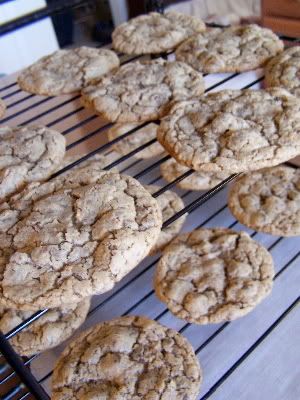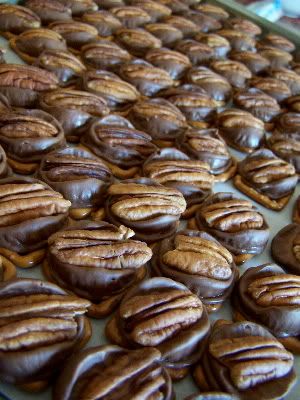 ...with some quick crochet while each batch bakes in the oven: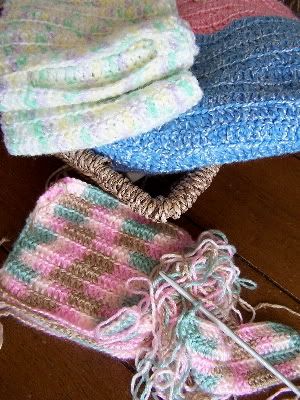 The squares will be for a new afghan, while the scarf was made with left over baby yarn...I was trying out a new design, one that leaves an opening in the scarf to pull the tail through after you've wrapped it around your neck a few times...I like the design. I don't like the scarf in this baby yarn. Winter time will probably see me making more with some softer, prettier yarn.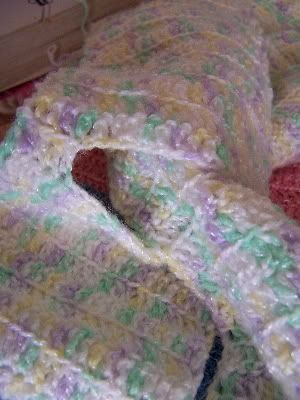 Cookies are done! Now to make oatmeal raisin!