...instead of recreating it!
Daughter has some friends celebrating birthdays this month and asked for something affordable but unique to give as presents (ah, the requests we get when our children's allowance is what funds the birthday gift-giving!). Joann's had photo albums on clearance (oh yes, I got them for a STEAL) that I figured would look more appealing with a tweak here and there.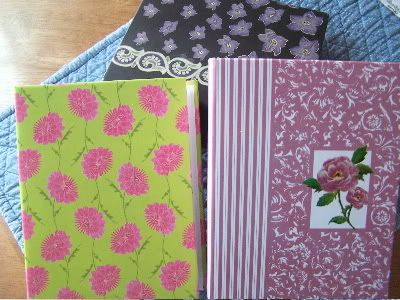 Before...
...and after adding ribbon, ties, chipboard and dimensional stickers...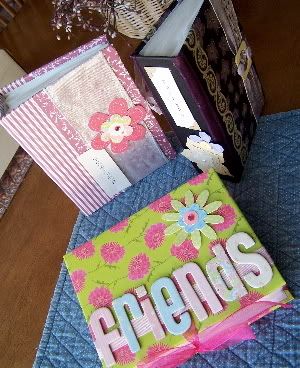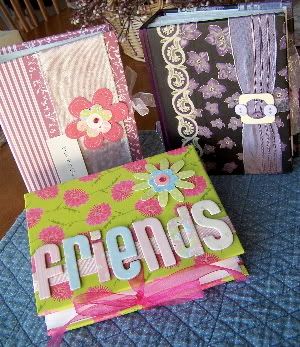 MUCH better!