Before becoming an Army Wife, images of herding large groups of five year olds to and from centers, art lessons, the gym, lunch, and recess were the only ones that popped into my mind when I heard the term "transition time." After receiving the latest version of our latest orders (military families will understand that one), I'm preparing for my family's next move. It requires us to get back into the all-too-familiar yet not-at-all-convenient preparation mode, and it lasts for months.
Our "transition time" involves evaluating every personal belonging...is it a needful thing, or a wantful thing? Then sorting, yard saling, donating... We do enjoy knowing that we help each local Goodwill or Salvation Army with our clothing, bedding, and household items before we move, and yes, having a weight limit on our household items certainly does keep packrattiness at bay. But it's a PAIN. This will be our fourth move in five years. Our first move was from Alaska to New Mexico done in two trips as my husband had to report to duty six months before the family finished up the school year. Our next move was to be back to Alaska, only Uncle Sam decided we'd take the scenic route through Kansas first. After one year in Oz, Uncle Sam decided my husband needed to see the desert firsthand while the kids and I stayed in Tornado-ville. Upon his return, we were told we were moving to the Bordertown, for a one-year-only stay. We arrived over the fourth of July weekend last year, and more than likely, we'll be leaving over the fourth of July weekend *this* year.
*IF* our orders hold, we'll be returning to Oz, though a different post, two hours away from friends we made during our first assignment. I'd appreciate any good thoughts and positive energy in regard to getting hired- a year off at home with the toddler has been terrific, but I've got that itch to teach more children and be surrounded by kindergarten magic again. I've peeked at the websites of the school districts in the area we'll be living, and I've been pleased to find phrases like "developmentally appropriate practice" used regularly to describe the teaching methods used by kindergarten and primary teachers. Hopefully they're not all whistling Dixie for PR purposes while really inflicting NCLB atrocities upon children behind closed doors.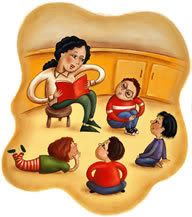 Future possible employers, I'll be bringing a classrooms' worth of materials, manipulatives, books, and even computers with me, though my most effective and important resource is my appreciation of children, how they think, how they learn, and how they share. Hire me. I make good cookies too, just ask my previous three employers! Yes, oh yes, GOOD cookies are important, very important- just ask any teacher sitting through yet another staff meeting, redundant professional development seminar, or lunch time in the teachers' lounge on that last crazy day before winter break. Cookies...good.
Who knows, by August, perhaps this blog will return to its original kindergarten focus- just another transition.
********************************************************************
While digging up my "flagged" list on NetNewsWire to share with you, it registered to me: once we're on the road again this summer, it will probably be a few weeks before MY computer arrives, is hooked up, and I'm back online. I will have a TON of reading to do! It seems I'll have to scale back my subscriptions- yet one more sorting chore before the movers arrive (see how my mind has already started with the listmaking?!?!?)
***************************************************************
Moving right along:
~The Secret Recipe Blog has come up with yet another recipe for me to try, though I think I'll have to save it for chillier months:
Copycat Starbucks Gingerbread Loaf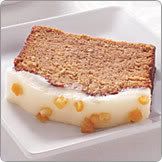 ~Cakespy cracked me up with its
Interview with a Cadbury Creme Egg
, apropos, no?
~Inspireco is making me rethink paper mache techniques with these beautiful "
Surprise Eggs
..."
~
Dr. Jim Horn
over at Schools Matter has been sharing, posting, and sharing some more... interesting stuff for parents and teachers alike that we should all really be aware of NOW, not later. Time to get fired up, think, put aside our lethargy and social exhaustion, and solve these problems:
Higher Teacher Pay: How To Kill a Great Idea
Opting out of Testing
Exterminating Public Schools
~And thanks to Ireland's Eye, I have more than
enough recipes
for Monday's St. Patrick's Day meal!
(
Illustration
by
Jennifer E. Morris
)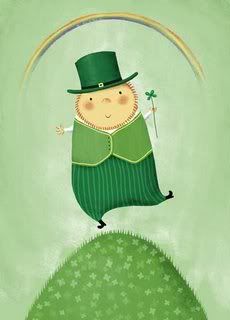 I hope you have a wonderful weekend!