Yes, the gussied-up photo albums my daughter gave as birthday gifts were a hit. So much so that several more friends have strongly hinted that they'd like "those cute photo storage books" too. As much as I enjoy working with scrapbooking materials (and making the much larger version of a scrapbook page, the
bulletin board)
, I'm thinking teen girls prefer the ease of an album with slide in/slip out photo pages...after all, BFF's can change more than once in junior high, and that cute boy from science class can turn into that creep who annoys you on the bus after school. Hello new friends, goodbye old photos, off to the dartboard with you!
Here's the second batch, again from the clearance bin at
JoAnn
's:
Cut ribbon long enough to wrap around the front cover, back cover, and a length for tying the album closed: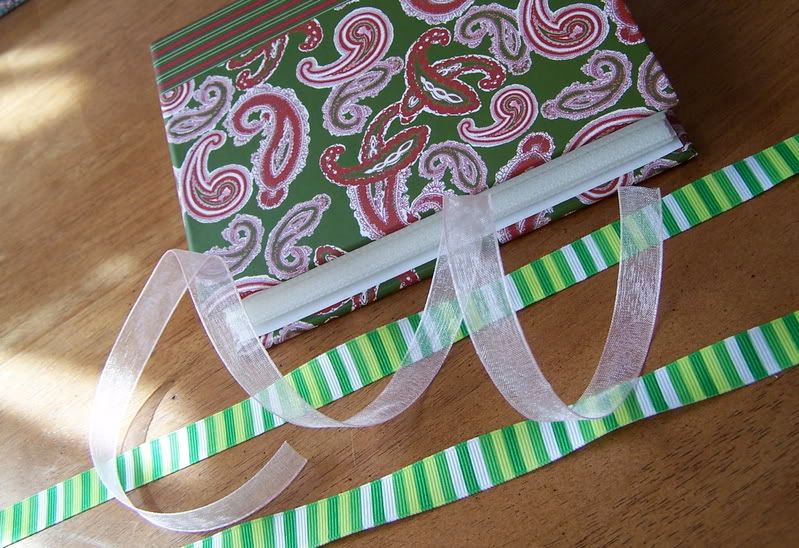 Start with a dot of glue (I used my low-temp glue gun) for the "tie" ribbon: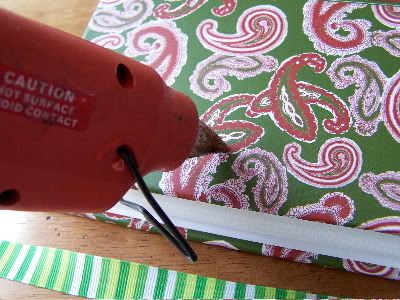 Then cover the tie ribbon and glue glob with the ribbon you've chosen as trim:
Glue the ribbon down along the length of the album cover, then open up and finish adhering the ribbon to the inside: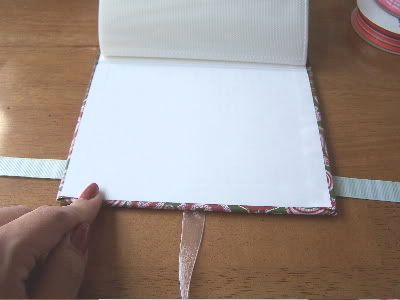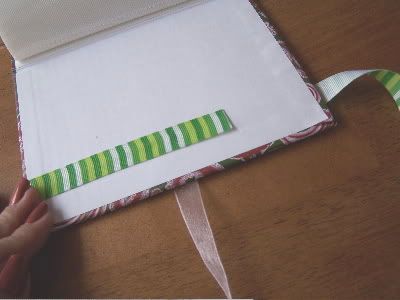 (After overlapping the ribbon on the inside of the cover, I disguised the rough edge with a green button- sorry, forgot to photograph it!)
I ribboned the other albums...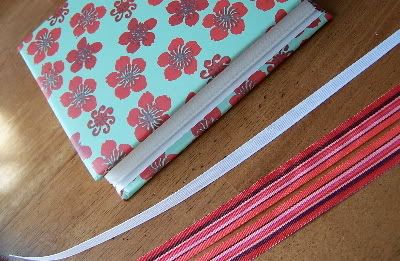 ...and figured...those ties sure are handy!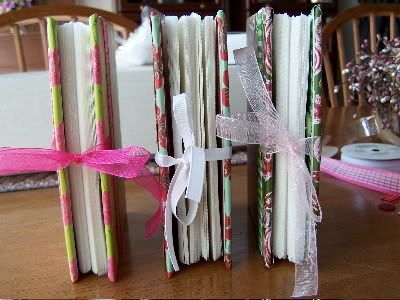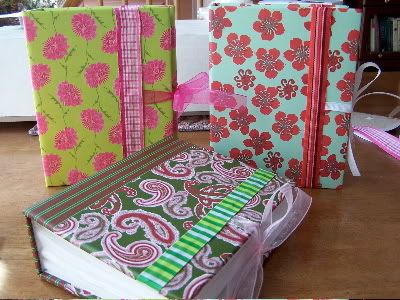 Dear Daughter wanted more detail, so out came the bag of chipboard letters: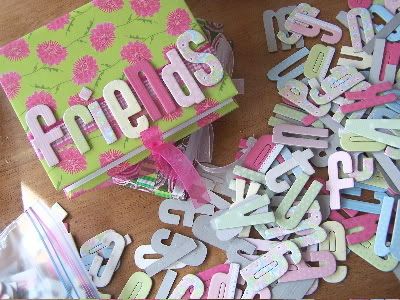 Now three more friends will be happy!