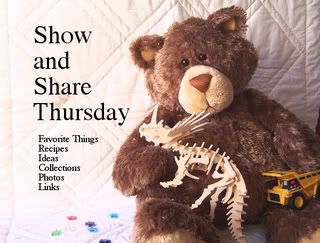 "Before"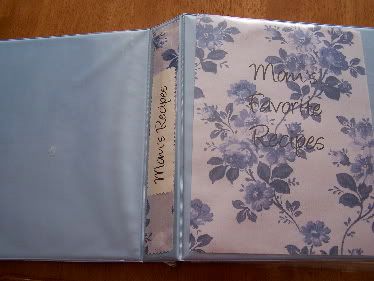 I think I mentioned recently that I needed to update my recipe binder. Re-print recipes, straighten up recipe cards, and sort dinners, desserts, side dishes, breads, etc. into workable divided sections. I'm no expert on scrapbooking, nor am I looking to recreate the wheel, so I thought it might be nice to update the cover with photos, graphics, and other embellishments, trying my hand at some "altered art" that will become instantly recognizable and enjoyed by my family.
I'm still at square one. Because I have so many photos and postcards from which to choose, and of course there are sassy and humorous graphics to be found online. I know to scan the originals in so I don't damage these, but I'm not sure if I'll try to use them all on the cover (front and back) or one or two as the cover with the rest on divider pages: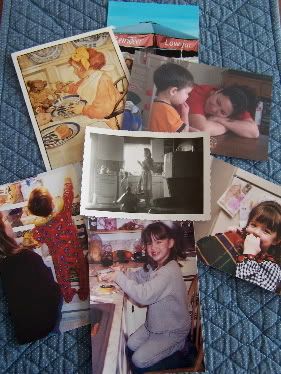 The toddler exploring the fridge with Sister.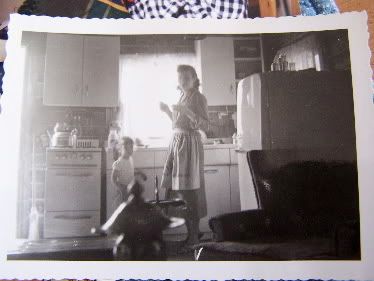 My grandmother and mother standing in the kitchen of the cabin on the homestead.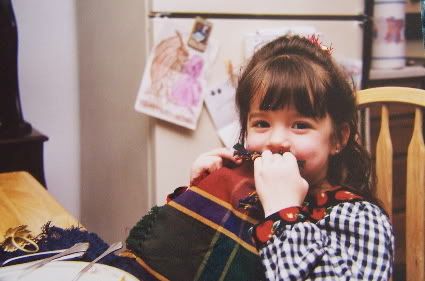 Daughter, many years ago, at Thanksgiving dinner.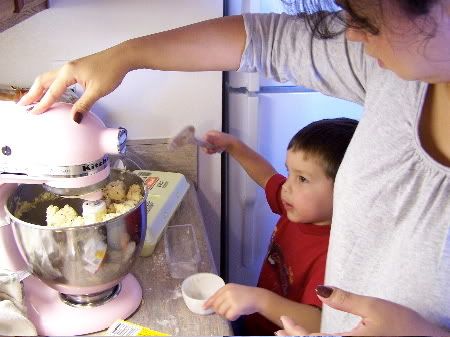 Toddler helping me make cookies.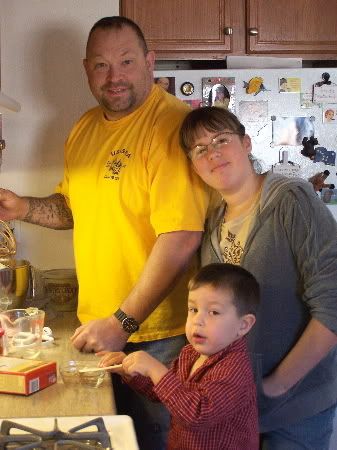 My favorite cake-bakers!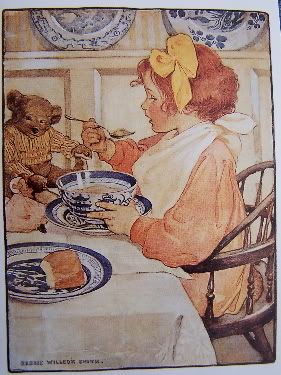 A postcard from Shannon.
And of course, vintage-style graphics that would be lots of fun too: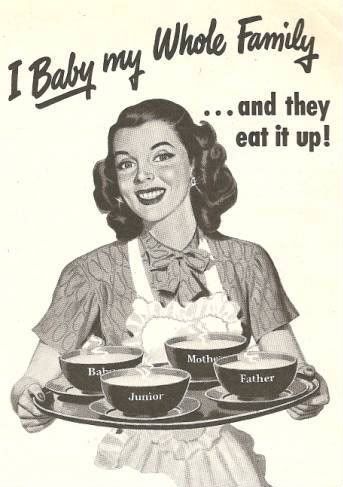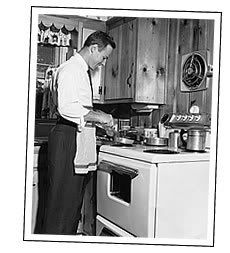 I know, I know- the one of my grandmother and mother in the kitchen would be the obvious choice for altered art, but I'd like to use several shots of family members in the kitchen.
Any suggestions or ideas? And yes, I'll be posting the "after" results when I'm done.
*******************************************************************
* sfgirlbybay has me wondering what the heck a
Gocco
is?
* Kelli has very cute (and very simple to make)
St. Patrick's Day cards
posted.
* Howcast.com's
crafting videos
will probably challenge my YouTube addiction each time insomnia hits me.
* Guest-Blogger Amber has posted a
cute and relatively easy egg decorating idea
at Scribbit.
* And I've recently discovered Kelli over at
There Is No Place Like Home
, who hosts "Show and Tell Friday," (
this week
she features her Princess Diana books and a beautiful ring) providing links to other blog sites that want to participate.
I must have goofed this week, but hopefully I'll get the Mr. Linky situation figured out so I can participate with her in the weeks to come- check her out!