The bunnies, eggs, and butterflies are put away, not to be seen again until next spring, back in Kansas. I get a bit of a break now, April, May, and June, as I won't switch the decor again- in fact, the movers will pack it up at the end of June, leaving me a few weeks in July to explore our new home, new floorplan, and new decor ideas. "Patriotic" is the theme for the next few months, and will probably be the theme once we unpack before school starts, unless I'm ready for autumn, at which point the fall leaves and pumpkins will appear long before October!
Being a military family, red, white and blue, stars and stripes work for us no matter what: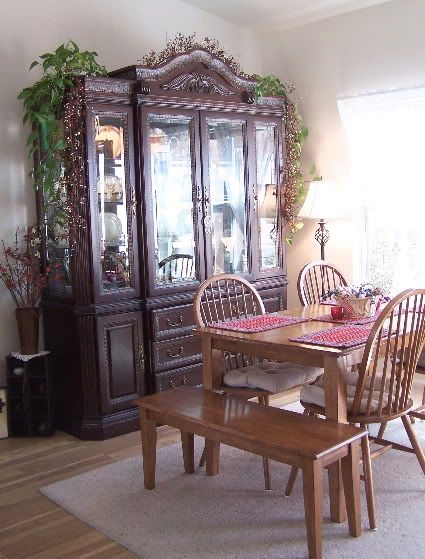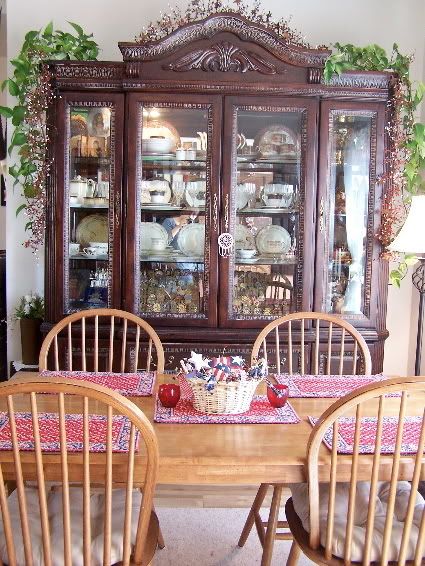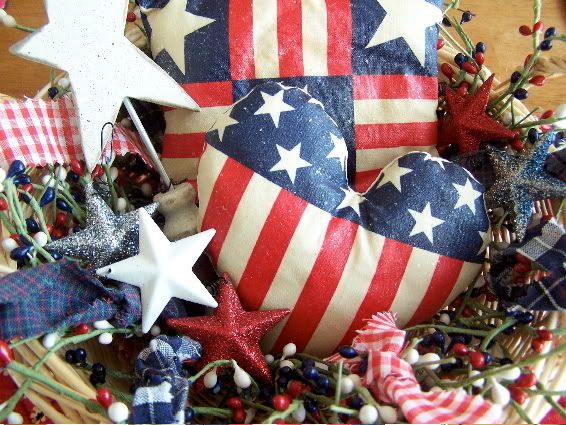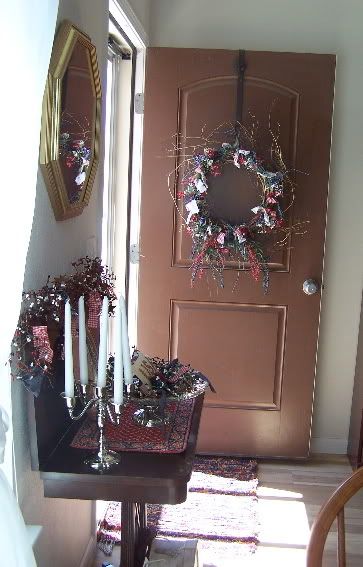 I love this garland!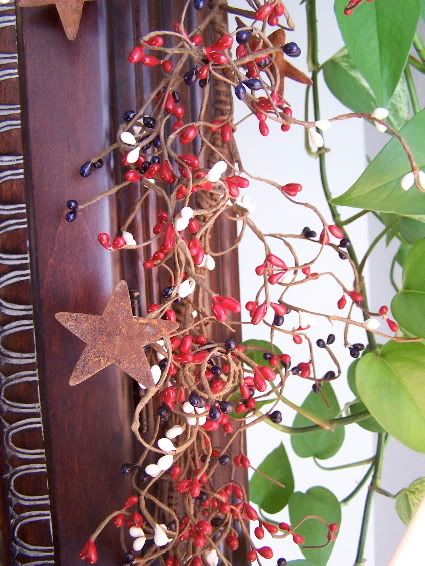 ***********************************************************
My husband and I have been watching John Adams on HBO. The mini-series is wonderful (though not appropriate for young children), as is its broadcast timing while our country's politics continue to make history in front of our eyes: