... on a wreath! Apparently the sugar rush experienced after my earlier Rocky Road indulgence provoked a crafting urge. Should I list it on Ebay?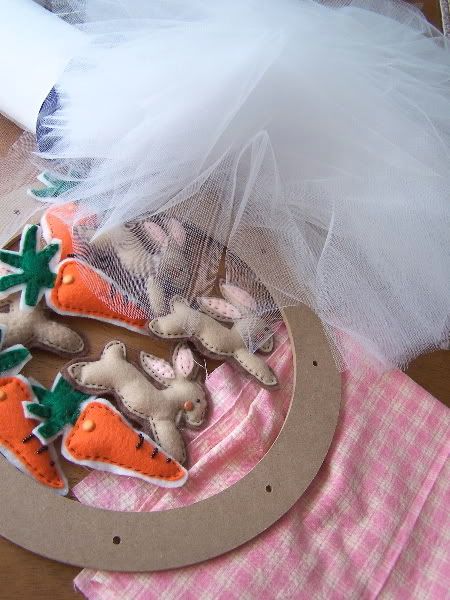 It's those felt bunnies and carrots I made a while back, along with some fabric left over from my heart wreath. Wreath form, tulle cut into strips...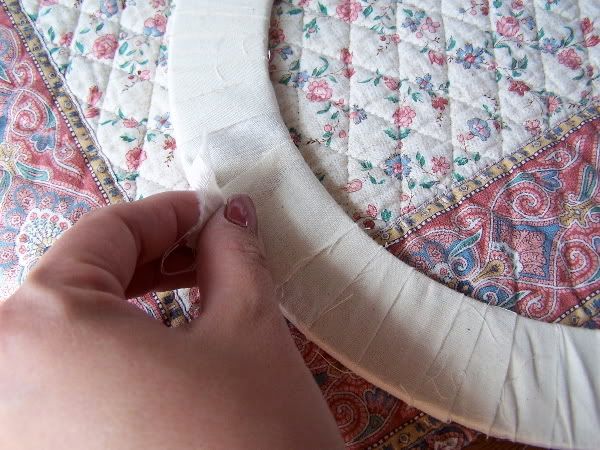 But who wants to see a plain ol' brown wreath form? I wrapped it with muslin...
...and *then* added the tulle and fabric strips!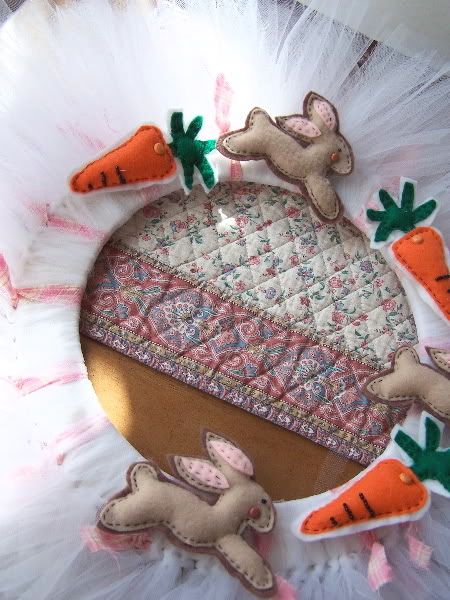 Bunny, bunny, where to put the bunny...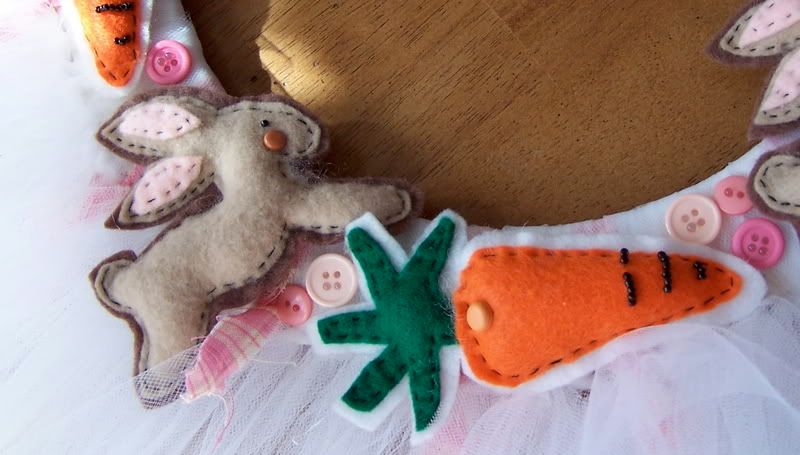 Hey, buttons!
Add a strip of fabric for hanging, and...
Ta Da!
Plain. Simple. Cute.