Saturday's Stitchin':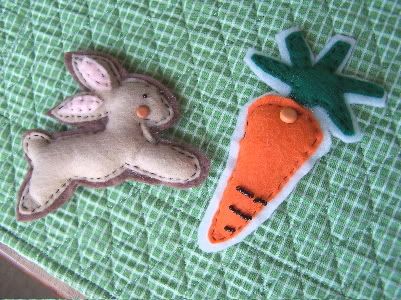 ...and today I'll be "scrappin'." Possibly. While making baked egg casserole and a coffee cake this morning, I made a mess of some of my recipes. Sigh, yes, they ended up being victims of my put-them-in-page-protectors-procrastination. I figure the binder is looking a bit tired too, so maybe I'll dig out my pretty papers, stickers, etc. and gussy it all up again, fresh for spring. Fresh for new recipes.
New recipes I'll put in page protectors....pronto!
Apparently, prettying up recipe books and home decor is what a kindergarten teacher home-for-the-year does when she can't put up bulletin boards, heh heh heh!