... why husbands and children don't close what they've opened. Closet doors, dresser drawers, kitchen cabinets...
... why as I get older, inconveniences come in threes: fungal nail infection, bronchitis, allergies... boom (gross), boom (cough/hack), boom (sneeze).
... which Master's Degree Program I should look into once we are finally relocated. Curriculum and Instruction (will I get to implement something non-scripted?), School Administration (not only no but heck no), Early Childhood Education, Child Psychology, or Advanced Glitter-and-Glue Applications?
... if there's anything better than a duckie blankie on a chilly morning during cartoon time? (Special thanks to Rissa!)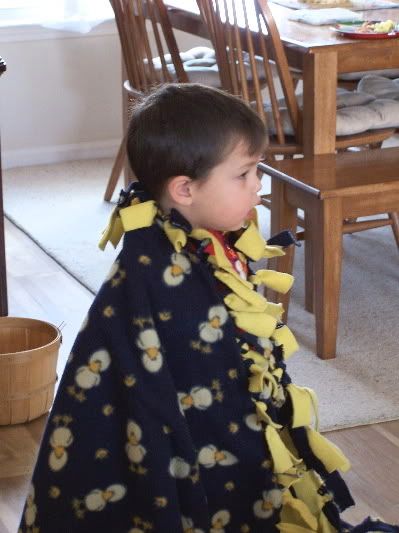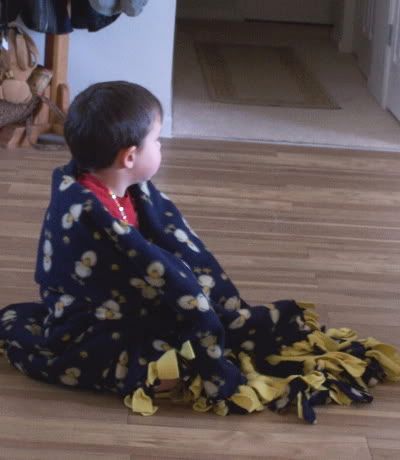 ... which wreath to make next (Easter? Patriotic? Floral?)...
... how many parents of students in the Bordertown really read the school district's "report card" info, considering it's a document of 400+ pages. I certainly found Daughter's school info, and knew enough to shudder at what it did and *did not* report. I haven't heard any other parents asking things like "how, when the school's scores have dropped two to twenty percent in writing, math and science from 2005-2006, does this school earn a rating of 'academically acceptable'?"
...where all of these bunnies and eggs will go...